Shakib unhappy himself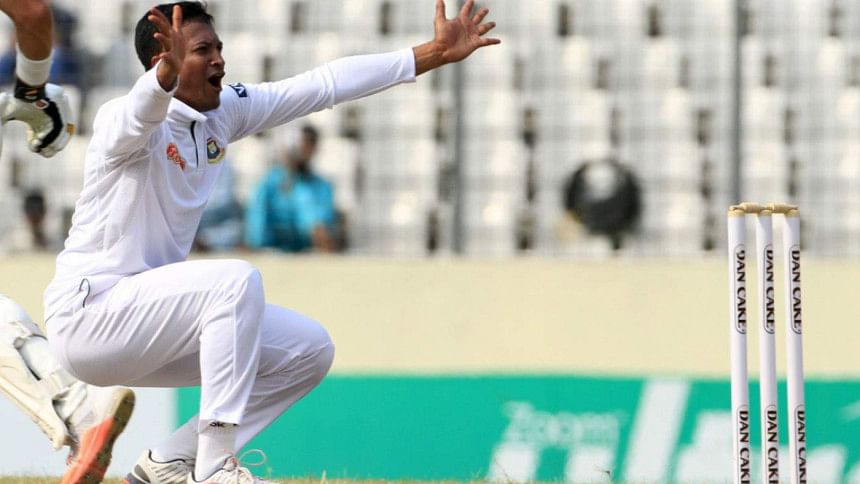 The crowd went wild yesterday as Shakib Al Hasan hooked and pulled the dangerous Wahab Riaz for a number of boundaries during his unbeaten 89. He also crossed the 1,000-run mark in Mirpur during the course.
However, while his batting was glorious to watch, his bowling wasn't up to the mark. The left-hander, who took two wickets in the two-match series, ended with a bowling average of 162.5, the worst in his 39-match career.
This is also the first time since February 2010 that he took less than four wickets in a series. In fact, in the last three Tests, he scalped just three wickets.
Shakib admitted that he was 'quite disappointed' with the way he bowled in the series.
"I think the lack of bowling and confidence are some of the reasons. Maybe a few wickets will boost my confidence.
"I believe that the team is suffering because of my bowling since I have always had a duty with the ball. It is an aspect that not many realise when I do well… but when I do badly the importance of my bowling can be understood," said Shakib.
Commentators, in the last few weeks, reckoned that the decline in Shakib's bowling form in the longer version was a result of the lack of first-class matches. While he has been a regular member of the Test side, the last time the left-hander took part in a 4-day domestic competition was back in 2012, when he played one National Cricket League game.
The left-hander however differed in opinion.
"I don't think playing domestic cricket would have had a huge effect on my bowling. It's just a mental issue, these things happen.
"It's only been the last three matches when I couldn't bowl as well as my team expected… maybe someone new has to take more responsibility," smiled Shakib.