Serena storms into quarters in record-smashing style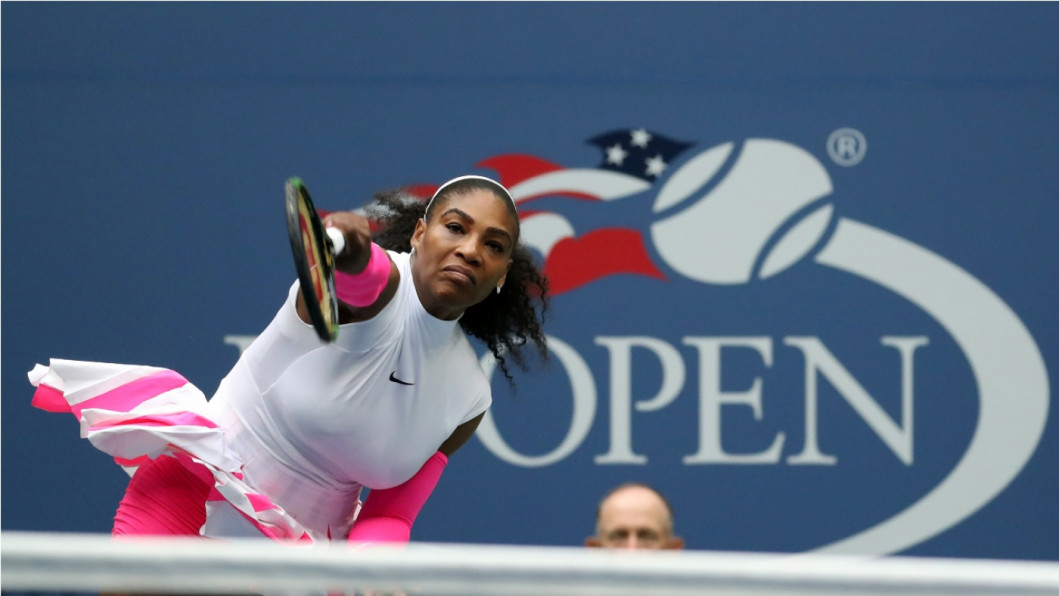 Serena Williams stormed into the US Open quarter-finals in record-smashing style on Monday by easing past Kazakhstan's Yaroslava Shvedova 6-2 6-3 to claim her record 308th grand slam match win.
The world number one needed just 68 minutes on Arthur Ashe Stadium court to overwhelm the 52nd-ranked Shvedova and surpass Roger Federer on the all-time list of matches won at tennis's four blue riband events.
"Oh wow, it is really exciting, this is where it all started so it is always so magical out here for me but 308 sounds pretty good," Williams said after moving a step closer to a record seventh U.S. Open title.
"I just think winning 308 matches in general is pretty awesome. For that to be in a grand slam is pretty cool.
"It's a huge number. I think it's very significant actually. I think it's something that just really talks about the length of my career, in particular.
"I've been playing for a really long time."
It has been another dominating run into the last eight for the 34-year-old American, who has yet to be broken and has faced just one break point in four matches while never spending more than 68 minutes on court.
Shvedova did not put Williams under any stress and failed to even register one break chance the entire match against the 22-times grand slam winner.
"I just feel like I'm going out there doing what I need to do," said Williams. "I'm not overplaying, I'm not underplaying. I'm just trying to play my way into this tournament."
Next up for Williams is Romanian fifth seed Simona Halep, who beat 11th-seeded Spaniard Carla Suarez Navarro 6-2 7-5.
There are more major milestones to be had if Williams can reach the winner's circle again on Sept. 10.
A seventh US Open title would break the professional era record for career grand slam titles that Williams currently shares with Steffi Graf and leave her one behind all-time record holder Margaret Court.
"Everyone I play, they play a step up and above their ranking," said Williams. "I think that's one of the reasons I'm able to hang.
"Everyone I'm playing is playing like they're number one. To me it doesn't really matter who I play because I have to expect they're going to play the match of their life."