Greatest signs off with gold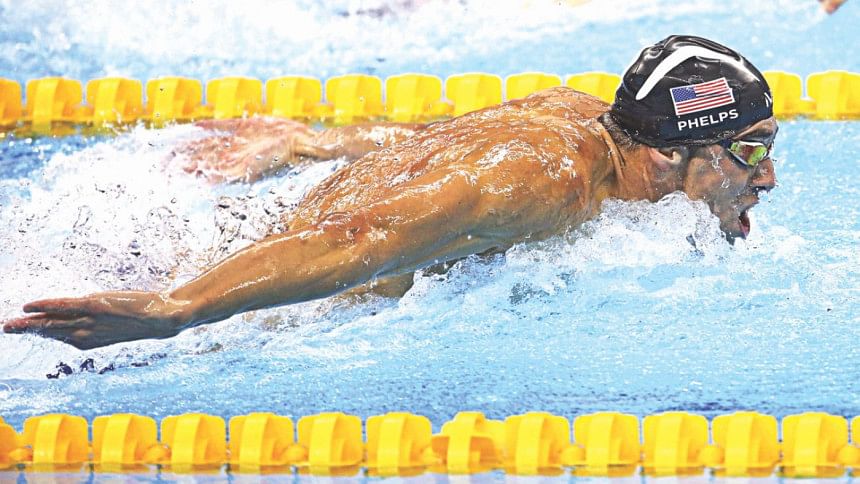 Michael Phelps brought the curtain down on one of sport's most storied careers with a dynamite relay swim to give himself 23 Olympic gold medals and declared it a perfect finale.

The American, far and away the most decorated athlete in Olympic history, finished with five gold and a silver in Rio after signing off in dramatic style, coming to the rescue in the 4x100m medley final.

Turning back the clock in his fifth and final Games, Phelps produced a blistering third leg of butterfly to restore his team's lead and tee up victory after Britain's Adam Peaty had threatened to gatecrash his party.

"Getting off the bus and walking to the pool tonight, I pretty much felt myself starting to crack," confessed Phelps.

"Last warm-up, last time putting on a suit, last time walking out in front of people, representing my country -- it's insane, a lot better than it was four years ago," added the 31-year-old, who retired after the 2012 London Games before returning.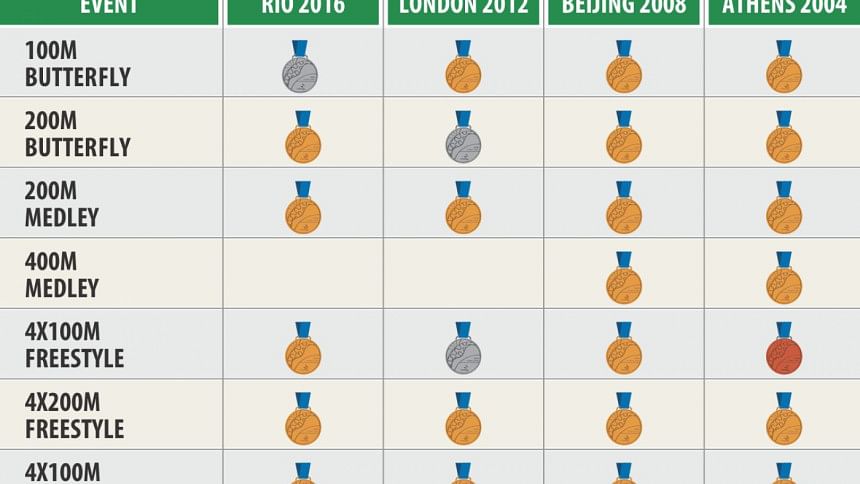 "This is how I wanted to finish my career. I've lived a dream come true. Being able to cap it off with these Games is just the perfect way to finish."

Phelps coach Bob Bowman believes we will never see his likes again.

"Absolutely not, I'm not even looking," Bowman said after Saturday's final swimming. "He's too special. It's not even once in a generation -- it may be once in 10 generations that someone like Michael comes along.

"He just had so many things going for him: he had the physical skills, the mental outlook, the family that supported swimming. He has an emotional ability to get up for big races and actually perform better under pressure.

"I don't think you're going to see another Michael," added Bowman, terming him "motivation machine".

He, however, said each one of those golds was the product of sweat and stress.

"Every one of those was hard. Maybe the very first one was the easiest one. After that they've all been super-hard", said Bowman, who first detected Phelps as an 11-year-old swimmer.

Phelps, watched by fiancee Nicole and baby son Boomer in Rio Games, however declined to reveal where he kept all his medals but said he might let Boomer take a medal to school one day to show his buddies.

"I might let him take one for 'show and tell'," he laughed. "I'm sure he'll eventually take them over when I pass but that's a long time. I'd probably give him one to take to show and tell -- I might have to go with him and take every step with him when he goes and shows it."

Phelps added: "The other night when I was on Face Time, I was kind of moving the medal around and his eyes just locked on it. He's already eyeing them."