A pipeline at risk of being clogged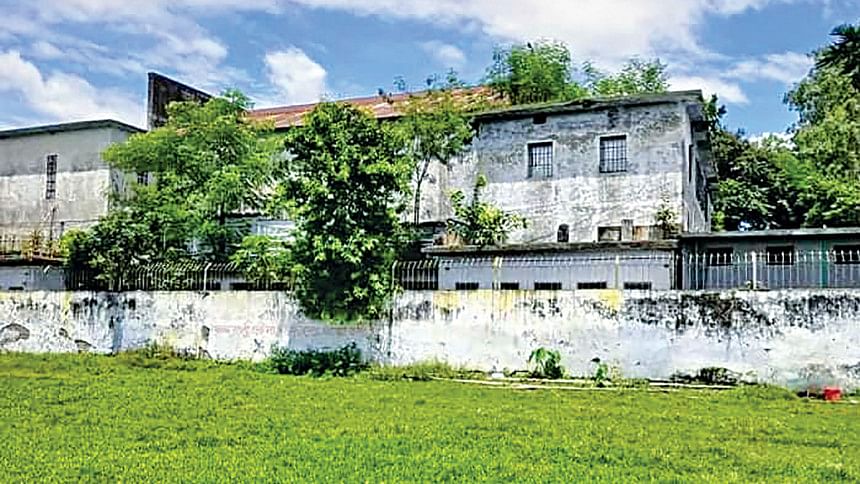 In October 2019, Bangladesh cricket was shaken to its core after national cricketers called for a strike and placed an 11-point demand -- which was later extended to 13 points. One of those demands stated the necessity to improve gyms, indoor facilities and ground facilities across the country.
More than nine months since the incident, how much has changed in this regard? Looking at the state of Manikganj district, a place about an hour-and-a-half drive away from Dhaka, it seems as if the players' demands fell on deaf ears.
Manikganj is known for producing many prominent athletes like former cricketer Naimur Rahman, former national footballer Shafiul Arefin Tutul, national team goalkeeper Ashraful Islam Rana, former national hockey player Jahid Hossain Raju and many others, but is now home to a very poor sporting facility. The only stadium in the district, built in 1963 on 3.98 acres of land and named Shaheed Miraj-Topon Stadium in remembrance of two heroic freedom fighters -- AKM Miraj Uddin and Topon Chowdhury -- has not seen any infrastructural development for a long time.
Although there is a two-storey building with 10 rooms and a gallery for 5000 fans, the dilapidated stadium does not even have basic facilities such as a gymnasium, swimming pool or indoor stadium.
"Manikganj is a fertile land for producing talented athletes. Players from this district have always played valuable roles at the national level. But even after being a district so close to Dhaka, mentionable and proper sporting infrastructure has not yet been built," said former national hockey team skipper Moshiur Rahman Biplob.
Sheikh Russell goalkeeper and former national team skipper Ashraful Islam Rana moaned about the reluctance of those concerned in building proper training facilities in his hometown.
"It is disappointing to see that we still do not have an indoor stadium, gymnasium or swimming pool. All these should have been built long ago," sighed the 32-year-old.
Although Manikganj was capable of producing many sporting gems over the years without proper facilities, the district's football coach Shahidul Haque Khokon sought at least a gymnasium to gift the country with more promising players.
"A player needs to do physical activities to build a proper athlete-like physique. And to facilitate that a gymnasium needs to be built," said Khokon.
Meanwhile, former national hockey player turned current head coach of the BKSP hockey team, Jahid Hossain Raju, mentioned how a lack of facilities is hindering the growth of many prospects.
"Several players from Manikganj are currently playing in the [hockey] national team. There are a lot of prospects here. But their growth is hindered severely as we still don't have a gymnasium and other training facilities," said Jahid.
However, despite lacking basic training facilities, players from Manikganj are still shining at different levels and competitions. The under-17 boys from Manikganj emerged as champions in the Dhaka division in the Bangabandhu Sheikh Mujibur Rahman Gold Cup last year, the under-14 football team of Manikganj also became zonal champions in the JFA Cup while athletes from Manikganj won a total of seven gold medals at the National Youth Games.
Given the backdrop, District  Commissioner SM Ferdous's words will surely lend some hope to athletes and the sports lover of Manikganj.
"An application has been made to the district sports organisation for the allotment of the abandoned town hall and construction of a sports complex there. I will sincerely try to do it with the government's approval," informed Ferdous.
BCB director and MP from the Manikganj-1 constituency, Naimur Rahman, who is also a member of the Parliamentary Standing Committee of Youth and Sports, said the construction work would only become easier with cooperation from the district commissioner.
"The government has announced plans to build infrastructure for indoor facilities in every district. The work will be easier when the district commissioner will allocate the place in the name of the sports organisation," hoped Naimur.
Even in such a poor condition, Manikganj's only stadium still hosts many tournaments throughout the year. But arranging these tournaments is getting more difficult day by day due to the stadium's decrepit condition. And if this continues, the next Naimur Rahman or the next Ashraful Rana from this region may not even be encouraged to play any kind of sport.