NSC approves BCB's constitutional amendment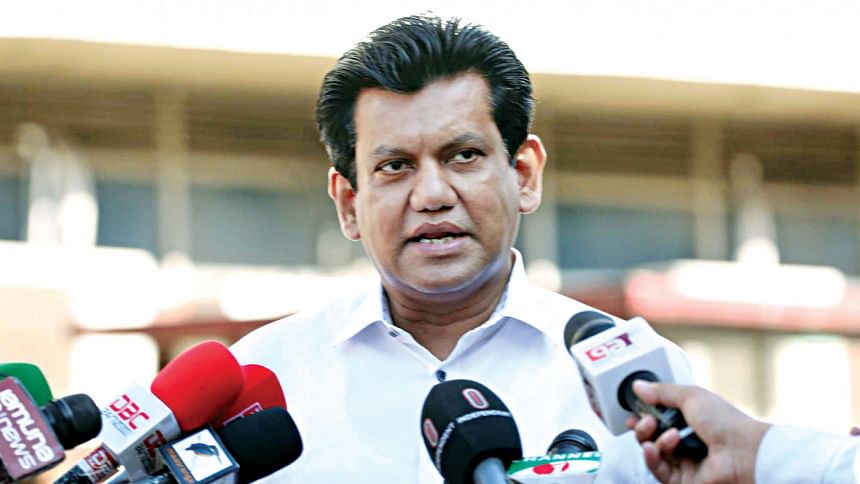 Although the Bangladesh Cricket Board (BCB) had held an AGM to pave the way for the formation of Regional Cricket Associations (RCAs), the board had to seek approval from the National Sports Council in order to finally amend its constitution.
BCB CEO Nizamuddin Chowdhury yesterday told reporters that the new constitution would be known as 'Bangladesh Cricket Board (BCB) constitution 2022', following NSC's approval.
"If we want to make any amendments to our constitution, we need to have an Annual General Meeting to place it [to seek approval from the stakeholders]. Later, we have to obtain approval for the amended constitution from the NSC," Nizamuddin told reporters yesterday.
The BCB held a meeting attended by board president Nazmul Hassan Papon on Sunday, when the implementation of RCAs had been discussed.
"We sent our amended constitution to the NSC and they approved it and it will now be considered the BCB's constitution. Apart from that, during yesterday's (Sunday's) board meeting, we approved the policies that we want to implement regarding RCAs.
"We will form the committee very soon and that committee will see the policy that we want to adopt for RCAs and, if required, the committee will recommend adding or subtracting anything from that. Later we will set up committees for different RCAs.
"The board will look after the structural policy of the RCAs from time to time and will make changes if necessary. With the draft policy, we don't have any obstacles in starting RCAs. We had planned it [the draft policy] for a long time and sent that policy for approval during our last AGM. Now we will form the committee as soon as possible," he added.
RCAs will pave the way for decentralisation of cricket in the country. Dhaka, Sylhet, Rajshahi, Chattogram, Khulna, Rangpur, and Barisal will form RCAs while Mymensingh will be under Dhaka Division.