A mess locals could help fix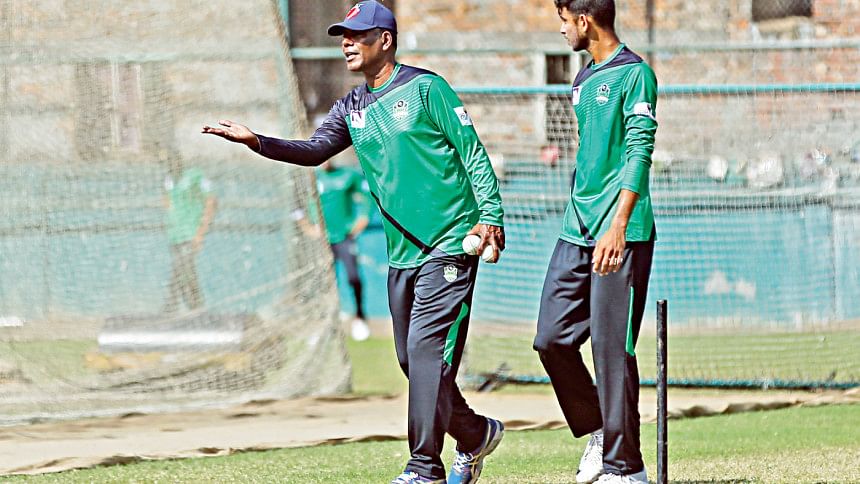 The coronavirus pandemic has led many sectors to realise the importance of having their own resources. In that vein, Bangladesh cricket is facing tough questions about its reliance on foreign coaching staff.
Due to the pandemic, the Bangladesh national team's foreign coaching staff -- including head coach Russell Domingo -- are yet to resume their duties. It seems unlikely that they will join the Tigers until the situation in the country improves and, more importantly, the Bangladesh Cricket Board had to wait for the international flights to resume.
It has been nearly four months since cricketing activities in Bangladesh were stopped and questions are now being asked about whether the BCB should take the initiative to start training the national team by utilising local coaches.
Then again, questions arise over the ability of local coaches to handle the national team due to the lack of exposure and faith on local coaches that has been prevalent for quite a while.
According to many, it is important to place faith on local coaches and give them exposure so that BCB can utilise them in such situations and develop a structure that gives importance to local coaches at the international level.
There are a total of 15 High Performance coaches who are under the game development programme, including prominent coaches like Wahidul Gani, Dipu Rai Chowdhury, Abdul Karim Jewel, Mahbub Ali Jackie, Golam Faruk Chowdhury Suru, Sohel Islam and Jafrul Ehsan. There are many others who have been working within Bangladesh cricket for long time now.
There are a total of twelve divisional coaches and 63 district coaches  And there are training programmes in which the BCB now has 309 Level-1, 133 Level-2 and 20 Level-3 coaches. However, among the twenty Level-3 coaches, at least ten are now not associated with coaching for the BCB.
Anyone in Bangladesh can do the Level-1 coaching programme which is conducted by the BCB each year, but there has been no Level-2 programme in Bangladesh for the past three years due to a lack of qualified educators.
The biggest setback for local coaches has been their inability to adapt to latest coaching methods. It is a matter of fact that there are very few coaches in Bangladesh who can match such standards.
Among those very few, the likes of Nazmul Abedeen Fahim, Mohammad Salahuddin and Sarwar Imran are not associated with the BCB and to some extent the board has been unable to utilise their expertise to encourage local coaches by providing them with bigger roles.
However, there are few in the BCB who are well-equipped and capable of handling national players, with the likes of Khaled Mahmud and Sohel Islam being highly-respected by cricketers.
Like local coaches, trainers, physios and umpires are also lagging behind when it comes to competing with foreign recruits. The BCB must provide enough of a platform and opportunities as well as monetary support to develop its own resources rather than relying on the foreigners.