IUB win two medals in Inter-Uni chess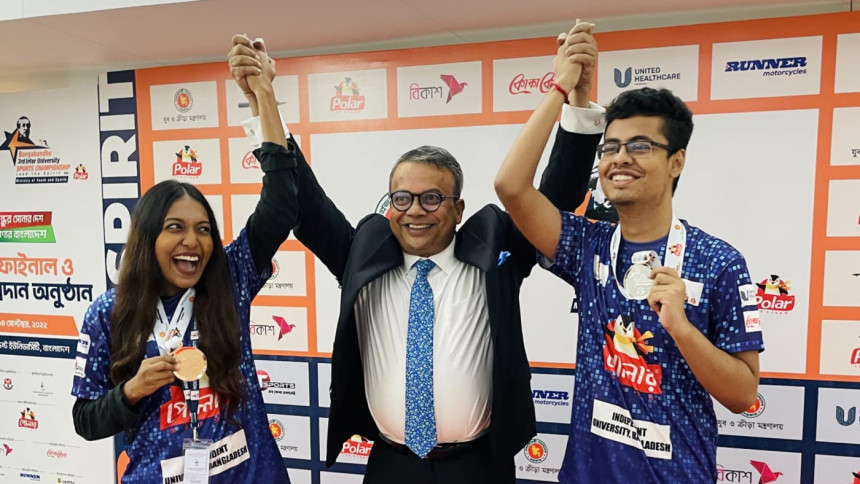 Independent University, Bangladesh (IUB) clinched a silver and a bronze medal in the men's and women's chess events respectively in the Bangabandhu Inter-University Sports Championship.
Amit Bikram Roy, a third semester student of CSE of IUB, won silver in men's chess while Zannatul Mawa Mowri, last semester student of Environmental Science and Management, won bronze in the women's division.
A total of 86 chess players from 33 universities competed in the 4-day event, held in the Multipurpose Hall of IUB from September 11-14. Mesbah Uddin, secretary of the Ministry of Youth and Sports, handed over the medals to the winners on the concluding day.