'If there is forgery, Shohag did it individually'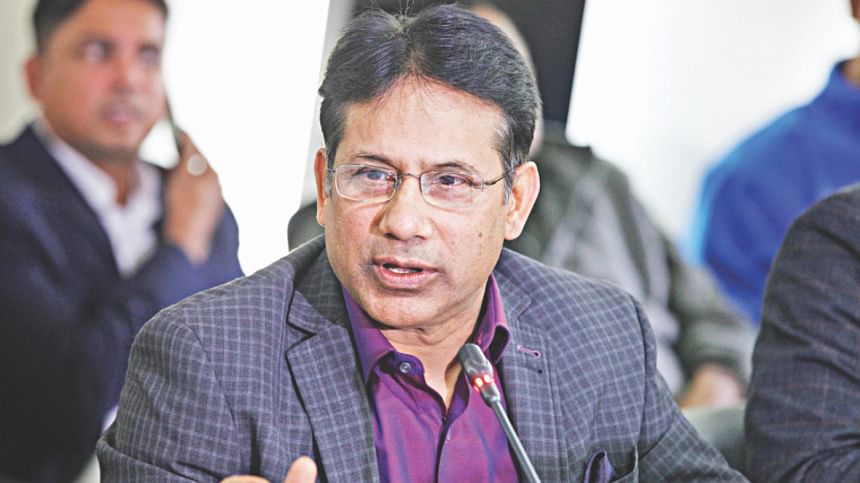 Absolving themselves of any blame, the top brass of the Bangladesh Football Federation (BFF) formed a seven-member investigation committee to look into FIFA's suspension of its general secretary, Abu Nayeem Shohag.
The decision to form the committee was made at an emergency meeting of the BFF executive committee yesterday, three days Shohag was suspended from all kind of football activities for two years "for having used false and/or falsified documents to justify payments made by the BFF with FIFA funds".
It was also decided that Shohag would not get any further opportunities to work at the BFF.
Everyone in the BFF was more keen to impress the president [Kazi Salahuddin] but nobody worked to save football in Bangladesh. They were always busy with all these. I think those accused should immediately resign with dignity. And, definitely the BFF president should be accountable for that [FIFA's ban on BFF general secretary Abu Nayeem Shohag]. He [Salahuddin] always tried to come up with surprises by announcing heavy prize money but the fact is football in the country is declining day by day.
The probe committee members are the federation's four vice-presidents -- Kazi Nabil Ahmed, Imrul Hasan, Ataur Rahman Bhuiyan Manik, Mohiuddin Mohi -- and three executive committee members-- Satyjit Das Rupu, Zakir Hossain Chowdhury and Ilias Hossain.
"We have made a seven-member special committee to inquire about the matter. Our internal audit committee will also work with the committee and place their report about what happened and why it happened within 30 days," a gloomy BFF president Kazi Salahuddin told journalists after an hour-long meeting at the BFF House.
"We also did not like the thing that happened and we want to make sure it does not happen again in our lifetime. That was our meeting's main concern," said Salahuddin.
He was also unwilling to shoulder any of the blame.
"My office had done wrong, which was proven. But I can't see everything like a clerk. It is a general thing; FIFA banned him for misusing his power. There is no blame to share," said the BFF boss.
BFF protocol chief and personal assistant to the BFF president, Emran Hossain Tushar, will be acting general secretary for three-six months until a new general secretary is appointed.
BFF Finance Committee chairman Abdus Salam Murshedy claimed there were no complaints against his committee. He maintained that Shohag's issue was regarding non-compliance.
"The report [FIFA investigation] didn't mention any grievances about the finance committee, which has shown a great improvement in the recent past," Salam said. "There is no corruption mentioned in the FIFA report, but here proper compliance was not maintained while making purchases."
Replying to query, he said: "If there is forgery, he [Shohag] did it individually. We, the finance committee, will not take any blame. We have also decided that Shohag won't get any opportunity to work here in future."