Al Arafah Islami Bank runners-up in inter-bank football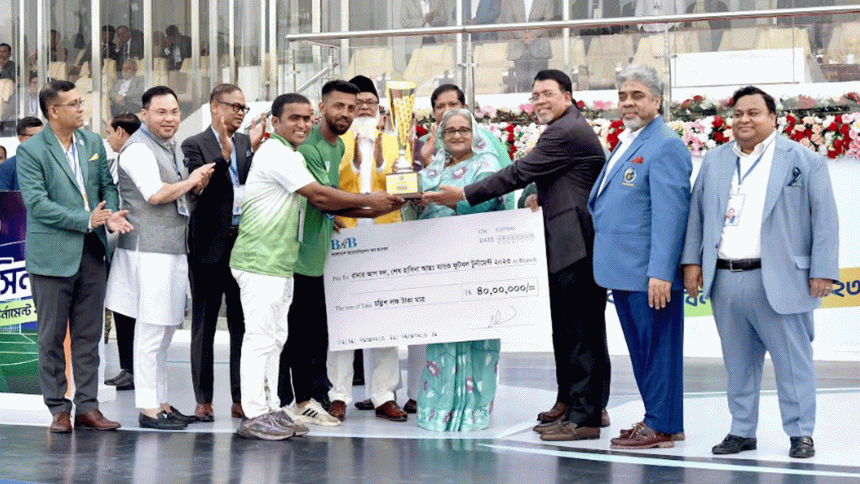 Al Arafah Islami Bank Limited finished runners-up in the Sheikh Hasina Interbank Football Tournament, which concluded at the Army Stadium in Banani a few days ago.
Prime Minister Sheikh Hasina handed over the crest and prize money of Tk 40 lakh to the bank's MD and CEO Farman R Chowdhury, team manager Mohammad Piaru and captain Saifuddin Siraji Hamim. The bank's chairman Alhaj Selim Rahman and executive committee chairman Alhaj Abdus Salam Labu were present also present at the occasion.