Venus bows out of 24th US Open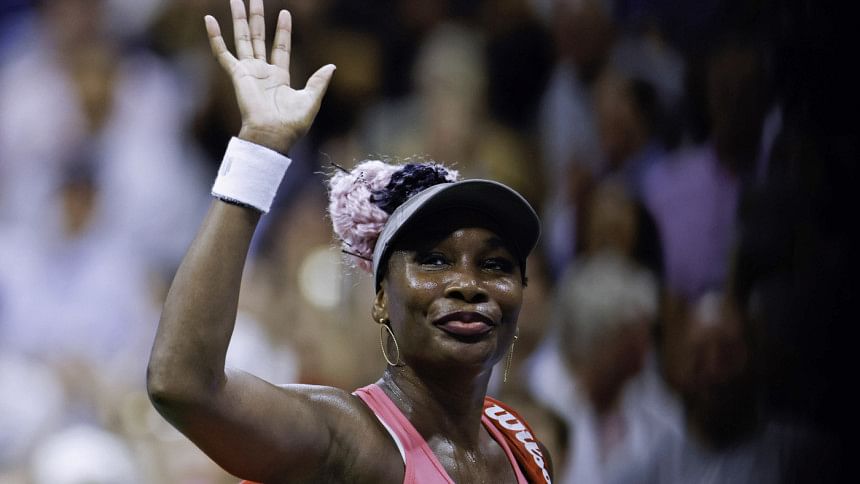 Venus Williams bowed out of her record-extending 24th US Open at the first hurdle on Tuesday, the seven-time Grand Slam champion losing 6-1, 6-1 to Belgium's Greet Minnen.
The 43-year-old tennis icon was no match for her 26-year-old opponent, who was born just weeks before Williams played her first Grand Slam final at the US Open in 1997.
Williams, whose ranking has dipped to 410th in the world, was never in contention against Minnen who dominated all facets of the match for a comfortable win.
In recent years, Williams has tended not to play beyond the US Open at the end of each season.
However the American veteran said she might revise those plans after a season that was blown off course by injuries, notably a knee injury suffered at Wimbledon, where she also went out in the first round.
"I may reconsider that this year because my year didn't go the way, in any way, shape or form, that I thought it would go," Williams said.
"I was really getting good momentum into Wimbledon. That fall really kind of threw me for a loop for the summer."
Williams meanwhile refused to give any clue as to when she may decide to follow her younger sister Serena into retirement.
Asked what would be the decisive factor in determining her next career move, she replied: "I wouldn't tell you so I don't know why you're asking."
Williams though lavished praise on Minnen, saying she had the talent to reach the pinnacle of the women's game.
"There wasn't a shot she couldn't make," Williams said. "Even when I hit really amazing shots, she just hit a winner or a dropshot.
"It was just incredible, honestly. I mean, if she can play like that, you imagine that she can be in the top 10 or perhaps No. 1 or maybe win a Grand Slam."