Zinnat 'here to win a medal' for Bangladesh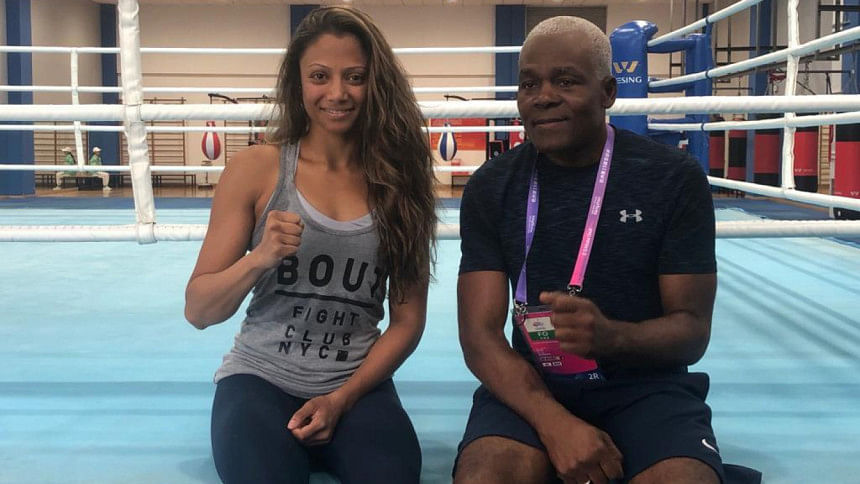 New York-based boxer Zinnat Ferdous is the ninth expatriate athlete set to represent Bangladesh She will fight in the 50kg weight category in the Hangzhou Asian Games, scheduled to get underway on September 23. Zinnat shared her desire to win a medal for Bangladesh at the continental multi-sport event and her experiences of becoming a boxer in a conversation with The Daily Star's Anisur Rahman on Wednesday.
The Daily Star (DS): How do you feel about representing Bangladesh on a big stage such as the Asian Games?
Zinnat Ferdous (ZF): Proud and I am excited to utter the name of Bangladesh as well as represent the flag of Bangladesh. It is my big tournament which is a blast for me because you have kept me in a position to win a medal for Bangladesh.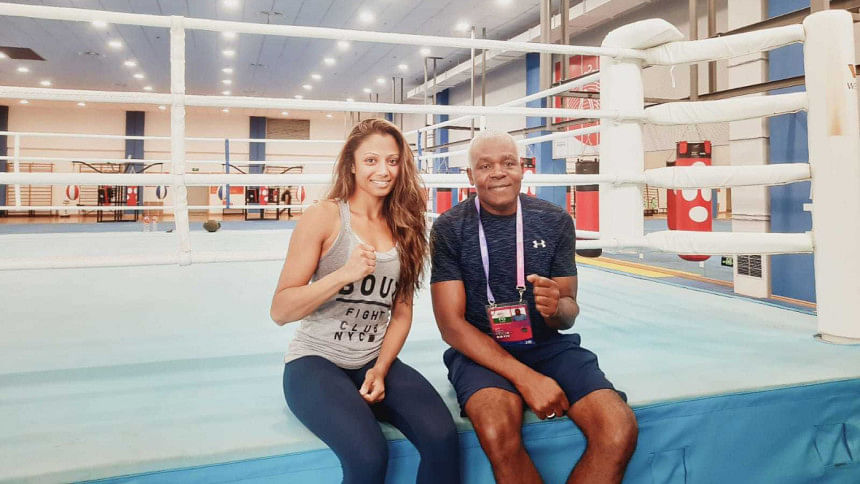 DS: Do you feel any nervousness alongside the excitement competing at such a big stage?
ZF: I felt nervous when I started boxing because of newcomers but over the last two years, I have learned how to control the nervousness to have fun. If I don't have fun, I can't show my bout. So, it is really important to have fun and control the nervousness positively.
DS: Can you reveal to us how you got involved with boxing at the age of 27?
ZF: I never played any sports and I am very new. I picked up boxing just because of my husband who had been a fighter and he introduced and motivated me to box. He inspired me to go to the gym and try it out because I am a competitive person as a human being. When I first entered the gym, I felt a natural connection and honestly at that point, I told myself to try just one fight which was staged in November 2021 and I did not leave boxing after that fight which I won. Then I met with coach Collins Stefan Morgan, who showed me the way, from start to finish, of becoming a boxer.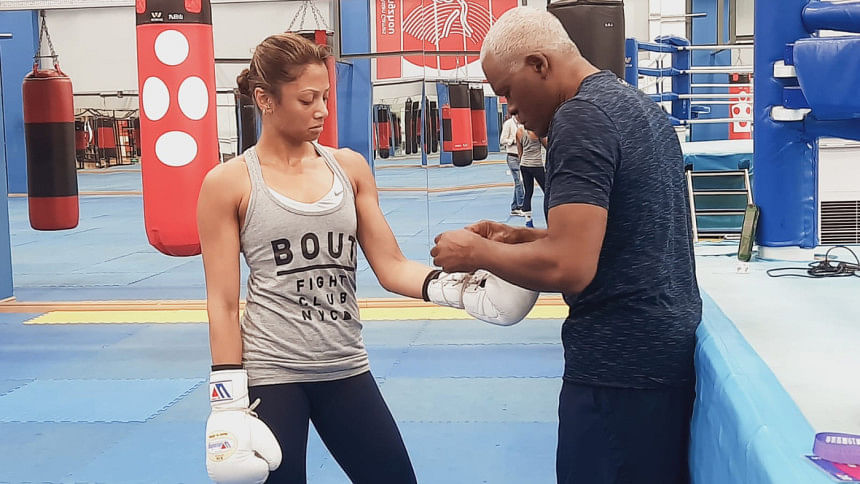 DS: How did you get in touch with Bangladesh Boxing Federation?
ZF: My mother is from Pabna and my father is from Nawabganj. They moved to New York in 1987 and yes, all other relatives I have, are settled in New York. I went to Bangladesh six times with my parents, who didn't want to be disconnected from Bangladesh. I talk in Bengali with my parents at home and even have rice at home. My coach Morgan gave me the idea to compete for Bangladesh which will be historical and meaningful. My family was very supportive. But it would not have been possible to get in touch with the Bangladesh Boxing Federation had my friend named Bicky, who also worked at Google in Bangladesh and is an ex-cricketer, not connected me with the federation after we mailed him.
DS: How did you prepare yourself before your first fight?
ZF: First, I entered into the ring in 2019. I was not able to punch because I was brand new. By the end of 2019, I wanted to fight one match but the COVID-19 pandemic hit in 2020 and I also fell into an injury. Basically, I did not do anything in 2020 and up until June 2021. I started going to the gym in July and trained seriously in August and September and the fight was arranged at the end of September though it was tough to find an opponent in my weight category. The opponent was experienced but in my mind, I told myself I could win and of course, I won.
DS: How do you manage your training alongside working for Google?
ZF: When I went to play different national tournaments, everyone asked me how much I got from the fights to which I answered that I didn't get any money, rather I spent money for fighting. If you don't want to, then it is not possible to do so because you can manage only 16 hours a day, so setting priorities is very important. I have prioritised most of the things I need to do like working, boxing, sleeping and other things. Before going to the office, I do running for one hour and practice boxing from Monday to Saturday.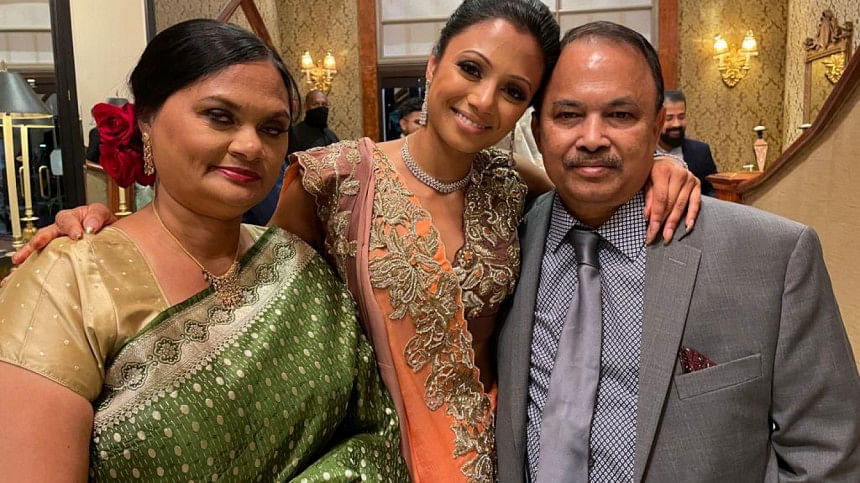 DS: What is your dream with boxing?
ZF: I have short and long-term goals with boxing. The short-term goal is to make name and history for my country which is something I am doing and have been doing in my one-and-a-half year career. I also want to represent Bangladesh in the Asian Games and win a medal. I also want to represent Bangladesh in the Olympics. When I went to Bangladesh last July, I saw a lot of females empowered and inspired and if I can make it a thing for the country and put an impact on boxing, I will be delighted with it being my long-term plan.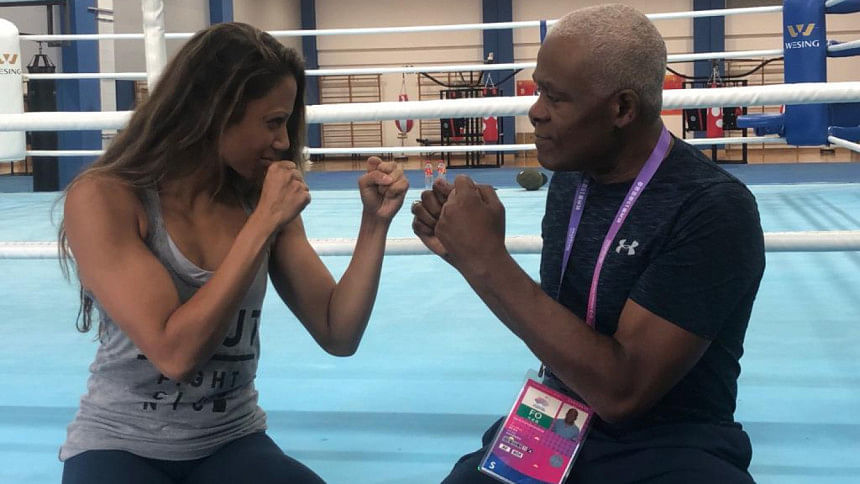 DS: Do you believe you can a medal in the Asian Games?
ZF: I am taking part in the Games for the first time. I am here to win a medal. I don't think it is going to be easy for me because I know there are perhaps 10 tough competitors in my category, and it is going to be tough because the competition level is also high. But if I think of the opponents too much, then I couldn't have been here. I believe in myself and the chances I want to make for myself.