Zafrin breaks 29-year-old record in discus throw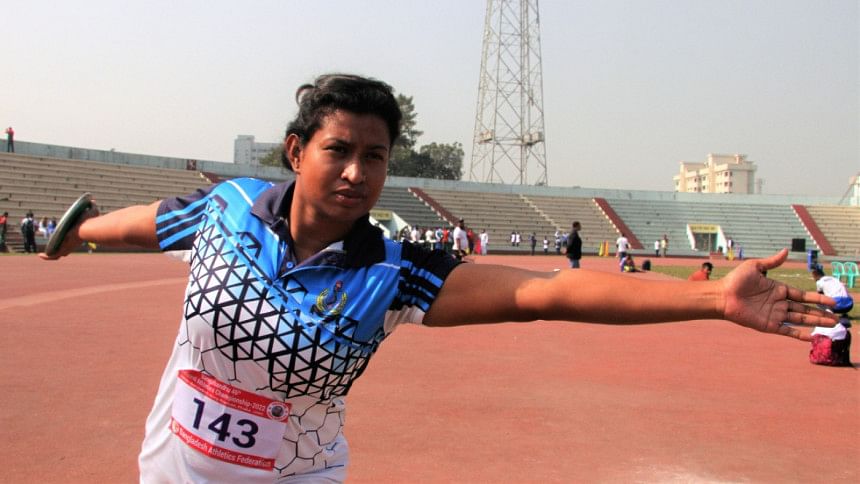 On the second day of Bangabandhu 46th National Athletics, three national record were made my the athletes while Bangladesh Army were on top of the table with 15 gold medals at Bangladesh Army Stadium on Saturday.
Amongst the three records out of five so far in the event, Bangladesh Navy's Zafrin Akhter broke the 29-year-old at discus throw with a distance of 43.49m. The previous record was made by Josna Akter in 1993 (42.90m). 
In the 5000m event, Rinky Biswas from Bangladesh Navy finished in 19:41.40 seconds, breaking her own record of 19:57.50 seconds made in September this year.
However, Rinky's record in 3000m in 2021 (10:43.30 seconds) has been broken by her teammate Shamsunnahar Ratna of Bangladesh Navy  finishing event in 10:39.55 seconds.