Professional boxing tourney set to debut in Bangladesh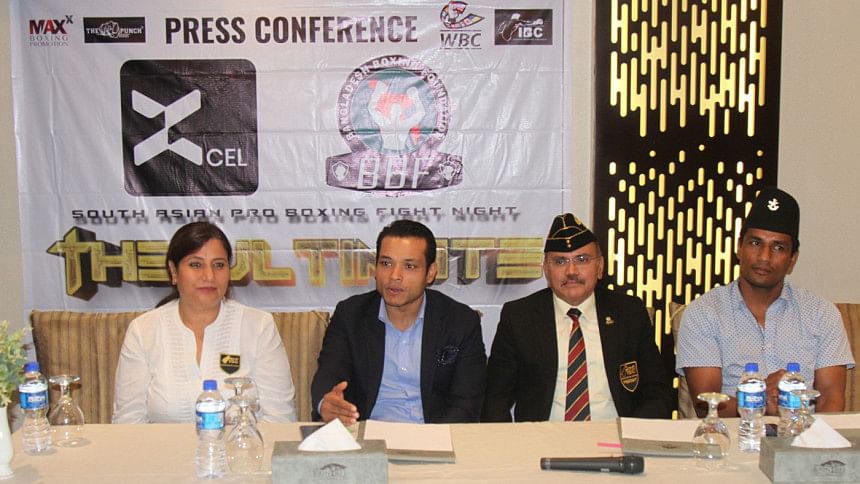 Bangladesh Boxing Foundation (BBF) is all set to hold its first-ever international professional boxing tournament titled Xcel presents South Asian Pro Boxing Fight Night -- The Ultimate Glory on Thursday at the Shaheed Suhrawardi Indoor Stadium.
Though some 14 boxers – 11 from Bangladesh, two from Nepal and one from India will be participating in different lightweight categories in the one-day meet, three fights are getting special attention as the four-round professional fight between two national heroes of welterweight class is going to be first of its kind in Bangladesh.
The three fights are: between Bangladesh' Al Amin and Nepal's Bharat Chand, between Bangladesh's Hira Miya and India's Harsh Gill, and between Bangladesh's Sura Krishna Chakma and Nepal's Mahendra Bahadur Chand.
"We are bringing professional boxing for the first time ever in Bangladesh. We want to develop boxing among youngsters across the country through this initiative," BBF chairman Adnan Haroon said at a press conference attended by Indian Boxing Council president Brigadier PKM Raja and Nepal Professional Boxing Commission president Manohar Basnet.
Seven fights will take place on the night with three international championship fights the highlight of the tournament. The boxers taking part in the championship fights will receive Tk. 20,000 each while the national boxers participating in their debut fights will receive Tk. 5,000 each.