Girls accomplish 'tough' task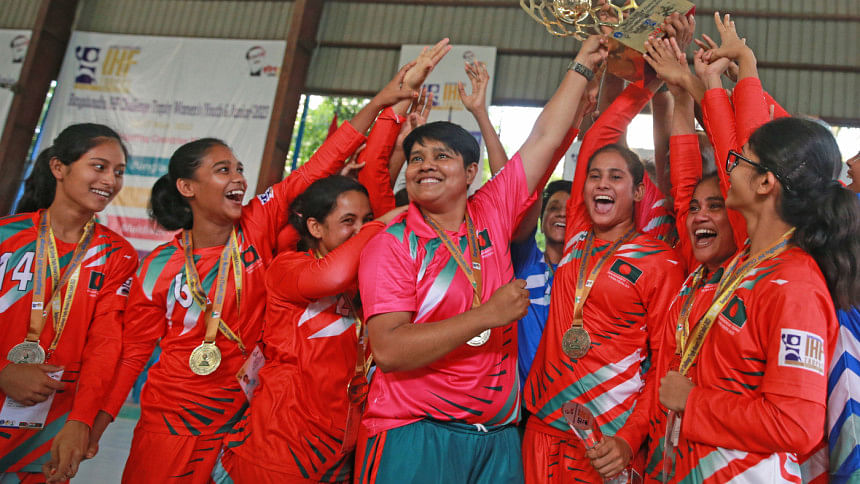 "I never experienced beating India in my playing career but today I wrote my name in this achievement as a coach," Dalia Akter expressed her emotions after Bangladesh U-17 women's team notched up a nail-biting 46-43 win over their Indian counterparts in the final match of Bangabandhu IHF Challenge Trophy (youth and junior) in Dhaka yesterday.
Although Bangladesh suffered a 43-33 defeat to India in the group's last match, the women in red and green reversed the tide in the all-important clash by fighting neck-to-neck till the last moment.
"Before the tournament's start, I mentioned the surprise which the girls showed today. Beating India is always tough, it is tougher when it is handball and our girls accomplished that tough task today (yesterday)," said the Bangladesh coach.
Since getting off the mark, Bangladesh did not enjoy a lead up until the last four minutes, a period where the hosts levelled the margin at 42-42 before Tania and Runa Laila skilfully picked three key points in succession to take the match away from India. Both teams had been a player short following marching order.
The Bangladesh U-19 women's team, however, became runners-up in the junior section following a heavy 48-17 defeat against favourites India.