India's Chopra adds world javelin gold to Olympic crown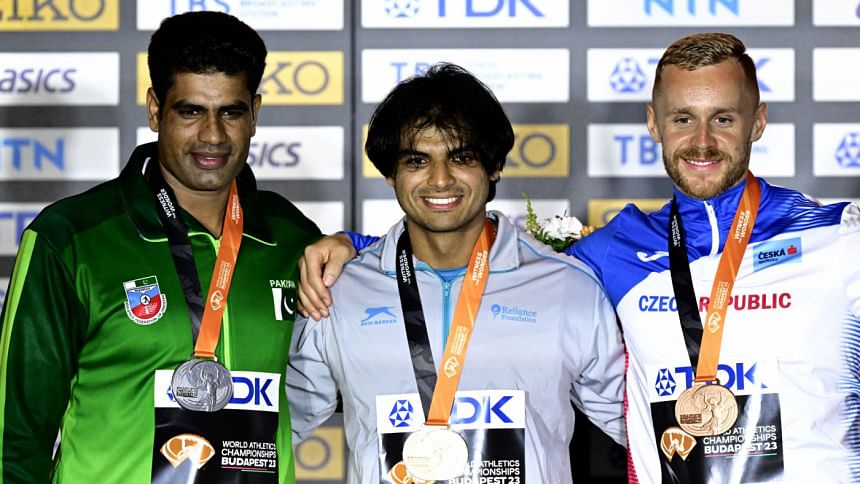 India's Neeraj Chopra added a javelin world title to his Olympic gold on Sunday, recording a best throw of 88.17m in Budapest.
The 25-year-old took silver last year but he stamped his mark on the final early on with his winning throw coming in the second round.
Pakistan's Commonwealth Games champion Arshad Nadeem took silver with a throw of 87.82m with the Czech Republic's Jakub Vadlejch taking the bronze in 86.67m.
The flamboyant Chopra -- one of three Indians to reach the final -- fell to the ground after his final throw and kissed the surface before charging towards the crowd.
Germany's Julian Weber finished fourth and held his hands to his face in disappointment, as his country finished the championships without a medal.
At the first world championships in 1983, communist East Germany topped the medals table.