More security for foreign coaches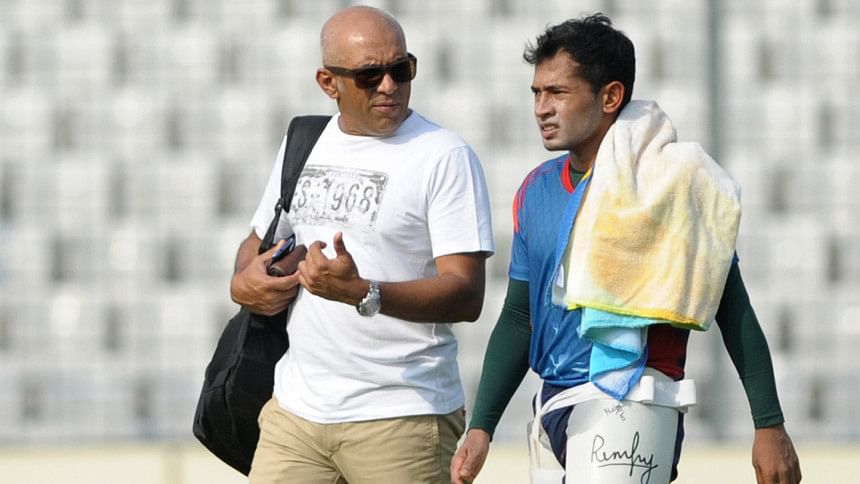 Bangladesh Cricket Board (BCB) is preparing to provide its foreign coaches decent security cover upon their arrival in the aftermath of the recent attack in Gulshan.
Tigers head coach Chandika Hathurusingha and Co are expected to come to Bangladesh in the first week of August and supervise the players' skills camp.
The most immediate change with regards to the coaches' lifestyle in Dhaka could start with their place of residence.
"We will give them the option to stay where they want to. They generally stay in flats in Banani. However, we are thinking of hotels and secured guesthouses as options as well. We are preparing ourselves that way. It depends upon what they want. We will ask them that prior to their arrival," BCB CEO Nizamuddin Chowdhury told The Daily Star yesterday.
Echoing Nizamuddin's views, BCB director Jalal Yunus told reporters yesterday that the foreign coaches will be given extra security.
"They will be given a new security plan once they arrive next month. However, it's difficult to say what level of security they are going to get. We can only confirm that once we discuss this issue with the police," said Yunus.