Messi's kidney procedure explained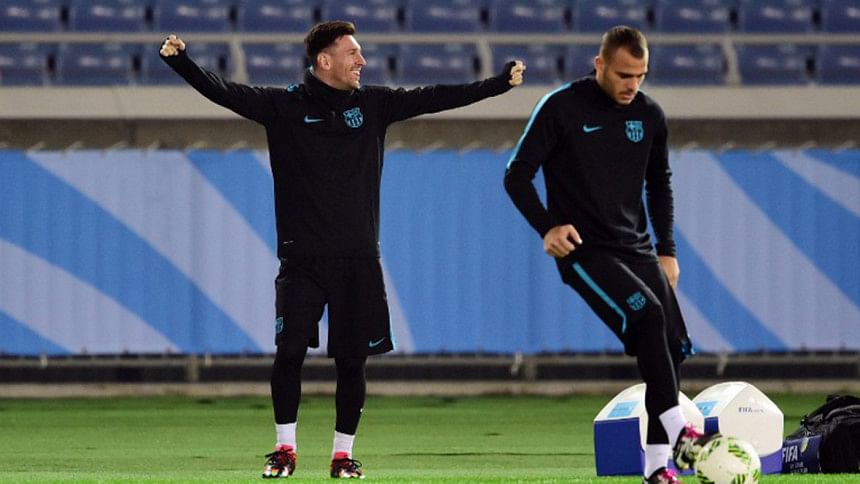 Barcelona forward Lionel Messi is out of hospital and recovering after a non-surgical procedure to cure his kidney problems, Goal has learned.

The 28-year-old first suffered a renal complication back in December during the Club World Cup and missed Barca's semi-final win over Chinese champions Guangzhou Evergrande.

The five-times Ballon d'Or winner was in hospital in Barcelona on Tuesday for a lithotripsy, an extra-corporeal treatment that typically uses ultrasound shock waves to break kidney stones into small particles that can then be passed out by the body.

The procedure does not require incision but is usually carried out under a local anaesthetic because the shock waves can be painful.

Sources close to the player have confirmed to Goal that the procedure was planned after Barca announced further tests on Monday.
The Argentine was treated on Tuesday for just under an hour and was accompanied by Barca doctors Ricard Pruna and Pepe Costa, along with his partner Antonella.

Messi is now resting at home and will play no part in Wednesday night's Copa del Rey semi-final second leg against Valencia, although Barca are already 7-0 up from the first match last week.

The player's kidney complications have continued since December, but this treatment is expected to be a success and he should be back in training with his team-mates on Wednesday.

If the problems persist, the player could undergo the treatment again in future in order to avoid surgery.