'Messi most-feared opponent'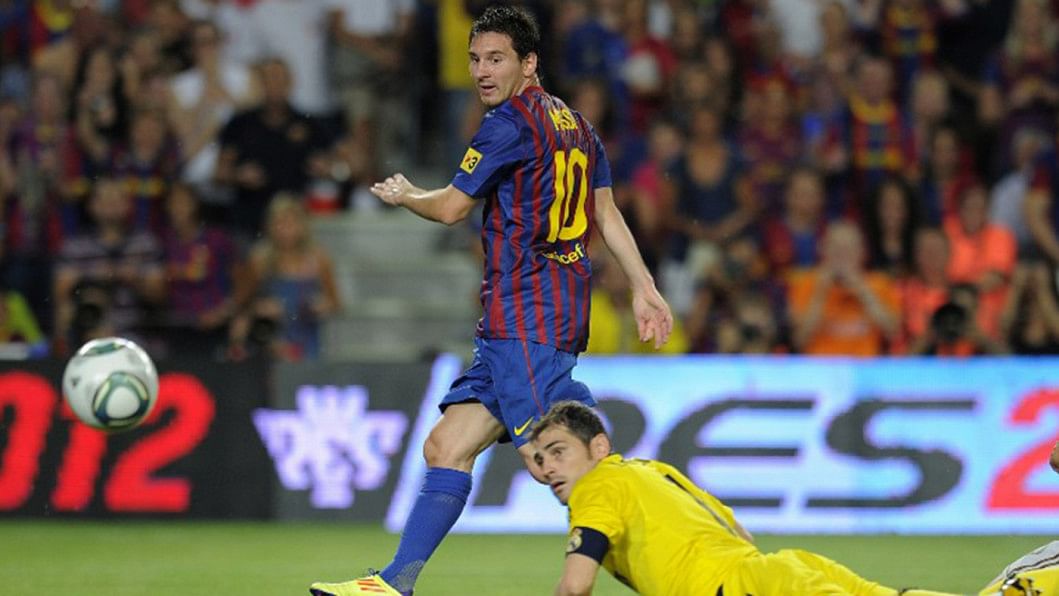 Former Real Madrid goalkeeper Iker Casillas has labelled Barcelona star Lionel Messi the opponent he has had the most difficulty facing.

The custodian regularly faced off with the Argentine in El Clasico before moving to Porto, and still considers the Argentine the best he has ever faced.

"Messi [was my most difficult opponent], always Messi. I played against him many times," he replied in answer to a fan's questions on Uefa's Facebook account.

Nevertheless, Champions League and World Cup winner Casillas still ranked his best saves as ones which directly coincided with him winning silverware.

"The saves I made against Bayer Leverkusen [in the Champions League final in 2002] and the one in the World Cup final [in 2010] to deny Arjen Robben [are my favourites]," the 34-year-old continued.

The Madrid youth product endured his share of ups and downs at the Santiago Bernabeu, and revealed the attributes that helped him perform under the pressure to cement himself in the club's history.

"You need to be mentally very strong. Being a goalkeeper involves a lot of risk, courage and intelligence," he stated.

"I enjoyed being a goalkeeper since I was young because my father never wanted to play in that position when we played together!

"I don't remember any [particular goal conceded] because I get very angry every single time I concede one."

Casillas finally called time on his 16-year career with los Blancos in the summer and praised his new Porto team-mates, mentioning conterpart Helton in particular: "Every single one [of Porto's players has stood out so far].

"Helton [is the funniest player in the squad]. He's always laughing and manages to pass that on to the rest of the team."

The Spain international has established himself between the posts at the Dragao this season, appearing in every game for the Premeira Liga runners-up so far and keeping four clean sheets in the process.