ICC Cricket World Cup 2015
McCullum, 1st skipper to score duck in CWC final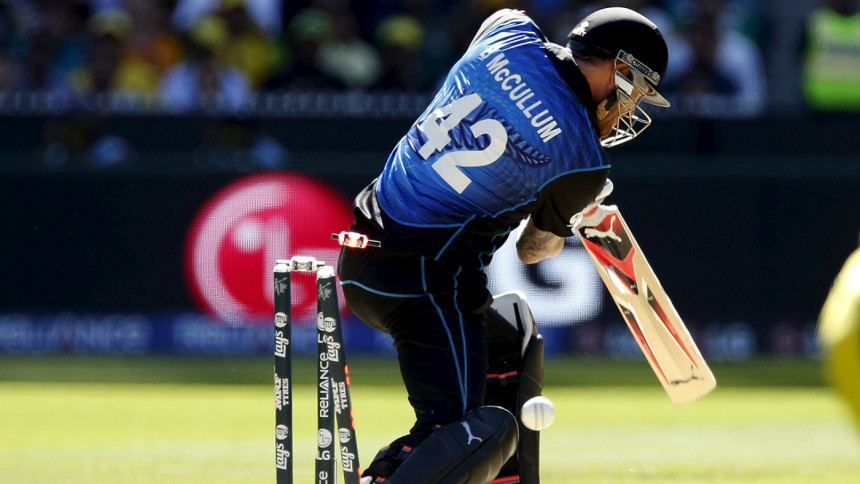 New Zealand captain Brendon McCullum's luck looked pretty good at the toss when the coin landed in his favour before the final of the ICC Cricket World Cup 2015 at the Melbourne Cricket Ground (MCG) today.
The Kiwi skipper decided to bat first against the Aussies and went to the crease with Martin Guptill to open for the Blackcaps.
Unfortunately for McCullum, his luck deserted him by the fifth ball of the innings when he was bowled neck and croft for a duck by Mitchell Starc's in-swinging delivery.
Brendon McCullum became the first captain to be dismissed for a duck in the world cup finals' history, an awkward distinction for the Kiwi skipper.
Since New Zealand are playing in their first final of the CWC, the Kiwi fans could hardly believe their eyes when their star performer failed to read Starc's vicious swing and left the field with his head down.