Mashrafe Mortaza - Humble in victory, gracious in defeat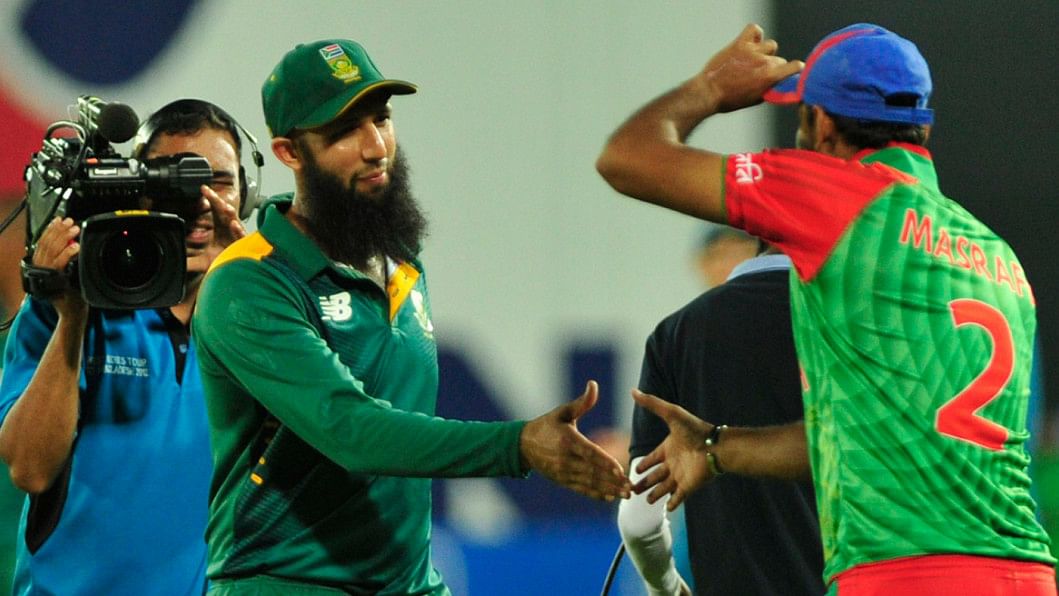 The man who leads Bangladesh cricket team on to the field, represents the green and red with unyielding integrity and acts as the catalyst to unite our fractured nation, is none other than the 'Narail Express' – Mashrafe Mortaza.
When Mashrafe became the captain of the Bangladesh ODI cricket team last November, he realized quite well the responsibility of the post he was given by the BCB. He knew, he became the face of the Bangladeshi team to the world.
The hapless Zimbabweans were whitewashed in the five-match ODI series, and Bangladesh began to jell as a team quite brilliantly under Mashrafe. The captain ensured the team spirit remained high through the good times and bad.
After the crushing defeat at West Indies in 2014, Bangladesh cricket team needed a new lease of life, a new leader to take charge to replace the jaded, and terribly exhausted Mushfiqur Rahim.
Mashrafe Mortaza answered the call of duty…and took charge of the Tigers with the World Cup 2015 at Australia and New Zealand in the horizon.
At the World Cup, Bangladesh reached the quarter-finals for the first time. Tigers came back and enjoyed the best year in their ODI cricket history.
Pakistan were whitewashed in the ODI series, a full-strength Indian team was comfortably conquered while the Proteas lost a series for the first time to Bangladesh.
Tigers won ten matches on the trot either side of a triumphant World Cup campaign, and the cricketing universe stood up and took notice.
In every victory, Bangladesh captain Mashrafe Mortaza was undeniably humble, and always held his cap, or took it off when he shook the hands of the defeated captain. Be it Azhar Ali, MS Dhoni or Hashim Amla, Mashrafe was respectful.
Mashrafe's honesty and sense of sportsmanship are second to none, and he has earned the respect of his opponents.
He is truly a role-model for budding cricketers and the youth as a whole…A leader who leads by examples.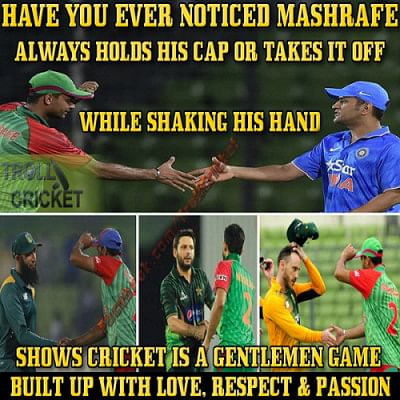 Best wishes to the Skipper!