Maracana to host 2016 Olympic football finals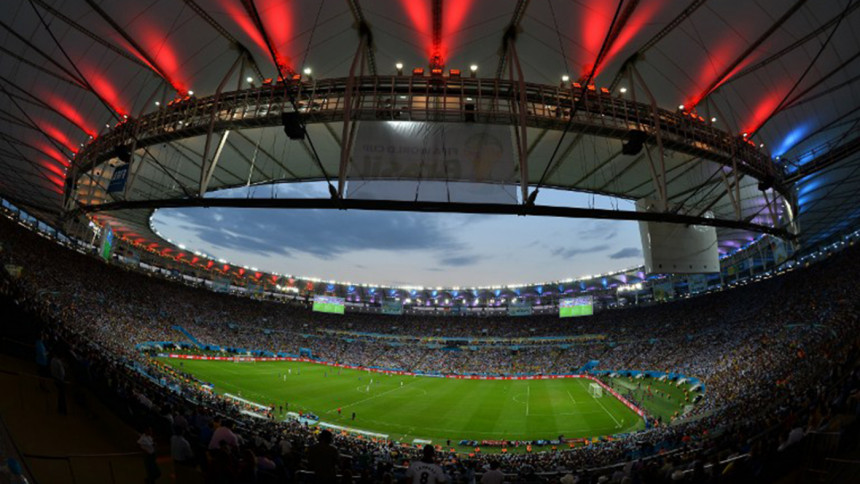 The Maracana in Rio de Janeiro has been chosen to host both the men's and women's 2016 Olympic Football final matches next summer.
The tournament will open in Rio as well, with the first group match of the women's competition kicking off on Wednesday, Aug. 3 at 1 p.m. local time. The men's side of the competition begins on Thursday, Aug. 4 in Brasilia.
The rest of the group stage and elimination matches will be played in seven other stadiums across the country including Belo Horizonte, the capital Brasilia, Manaus, Salvador and Sao Paulo.
The famous Maracana hosted the 2014 World Cup final between Germany and Argentina. The men's final will be held on Aug. 19 and the women's on Aug. 20.
Men's tournament:
Opening Match (Thursday, Aug. 4): Brasilia
Quarterfinals (Saturday, Aug. 13): Brasilia, Salvador, Belo Horizonte, Sao Paulo
Semifinals (Wednesday, Aug. 17): Sao Paulo, Rio de Janeiro (Maracana Stadium)
Bronze medal match (Saturday, Aug. 20): Belo Horizonte
Gold medal match (Saturday, Aug. 20): Rio de Janeiro (Maracana Stadium)
Women's tournament
Opening Match (Wednesday, Aug. 3): Rio de Janeiro (Olympic Stadium)
Quarterfinals (Friday, Aug. 12): Brasilia, Salvador, Sao Paulo, Belo Horizonte
Semifinals (Tuesday, Aug. 16): Belo Horizonte, Rio de Janeiro (Maracana Stadium)
Bronze medal match (Friday, Aug. 19): Sao Paulo
Gold medal match (Friday, Aug. 19): Rio de Janeiro (Maracana Stadium)