Man United make Neymar offer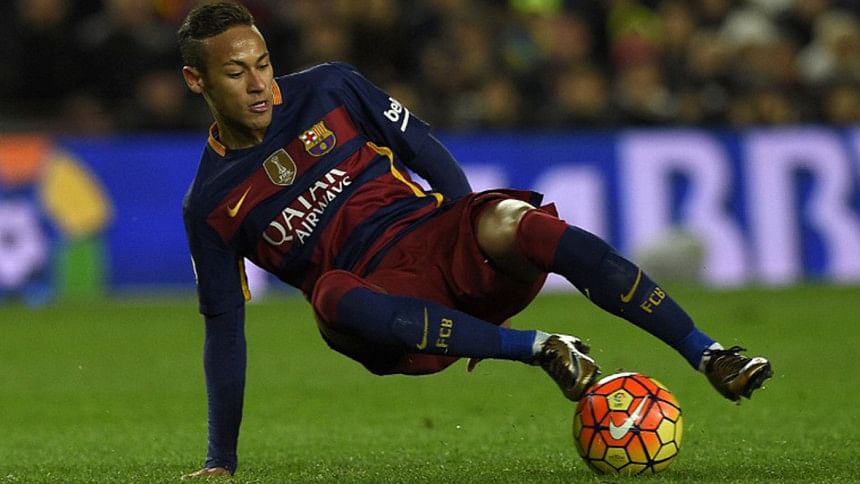 TOP STORY: Man United hold £60m Renato Sanches talks and make Neymar offer
-Gazzetta World reports that United made a "proper offer" for Barcelona's Neymar earlier this month and are ready to break any transfer and wage records to beat Manchester City to the Brazil captain.
One downside for Manchester United in their mammoth summer deal for Anthony Martial is that selling clubs now know the Red Devils are sitting on huge cash reserves which can be released in desperation.
Benfica may be the latest side to try their luck, with the Mail reporting the Portuguese side have slapped a £60 million price tag on Renato Sanches with the clubs "negotiating hard" in London on Friday.
United have reportedly watched the 18-year-old midfielder three times recently and believe they can secure a deal worth £30m plus add-ons to avoid a summer auction -- this of course totally contradicts yesterday's rumours that United have put big deals on hold due to doubts over Louis van Gaal's future.
-Arsene Wenger has revealed he had doubts over signing Petr Cech back in the summer.
"I didn't know what kind of shape he was in physically because he hadn't played," he said.
"When I met him I was quickly reassured of his desire to do well and his motivation. I didn't know how much he could still produce physically.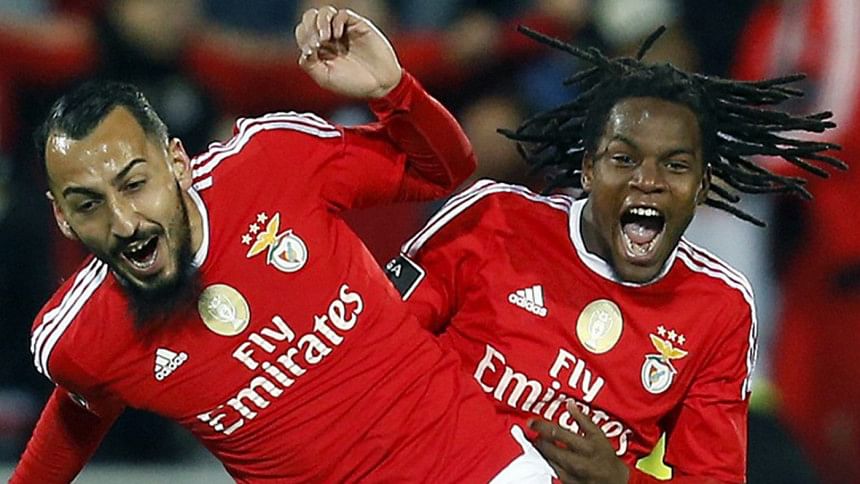 -According to The Telegraph, Arsene Wenger is ready to submit a second bid for Leicester's Ben Chilwell. Arsenal bid £3.5m for the defender six months ago.
-Mauricio Pochettino wants to sign Tottenham a Lionel Messi or a Neymar and says he has no interest in spending big money on "normal" players.
PAPER ROUND
Chelsea coaching conundrum
Chelsea are understandably focusing on January targets and trying to turn around the disastrous defence of their Premier League title, but thoughts are already drifting towards the summer with questions over who will be the next full-time manager.
Guus Hiddink is interim boss for the rest of the campaign, but The Sun reports that Chelsea owner Roman Abramovich has made Juventus coach Massimiliano Allegri his "top target" to manage at Stamford Bridge next term.
According to the paper, the Blues -- who have "cooled" on Atletico Madrid chief Diego Simeone -- contacted Allegri at the start of January, with the Italian thought to be keen on a switch to the Premier League.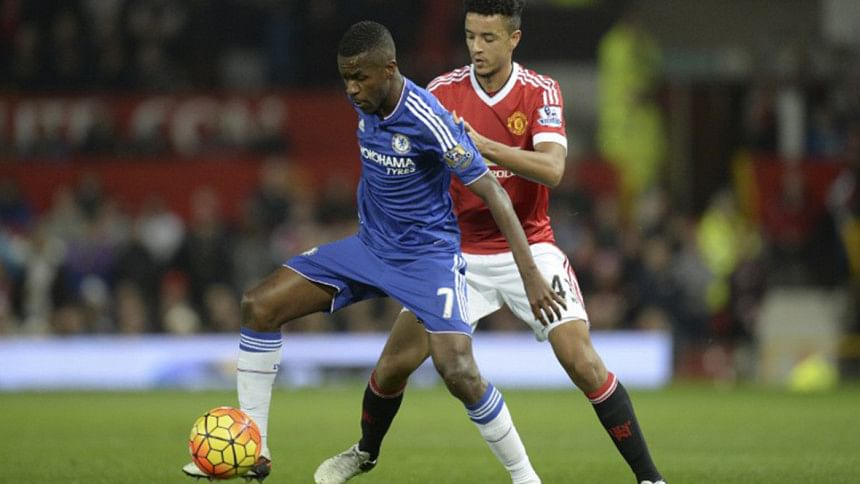 Should Chelsea miss out on Allegri, then Southampton boss Ronald Koeman has thrown his hat in the ring. The Mirror reports Koeman as saying: "If Guus [Hiddink] puts a good word in for me, that would be a big influence."
Back to the players for a moment then.
The Mail suggests that Chelsea are "close to selling" Ramires to the likes of PSG or Bayern Munich this month, despite the midfielder having only signed a new long-term deal in October. And Chelsea could get over the disappointment of missing out on Everton youngster John Stones by targeting Thiago Silva, with Tuttomercatoweb reporting that Abramovich's side have asked PSG to name their price for the Brazilian centre-back -- is a Ramires-Silva swap on the cards?