Kurtz considers practice plans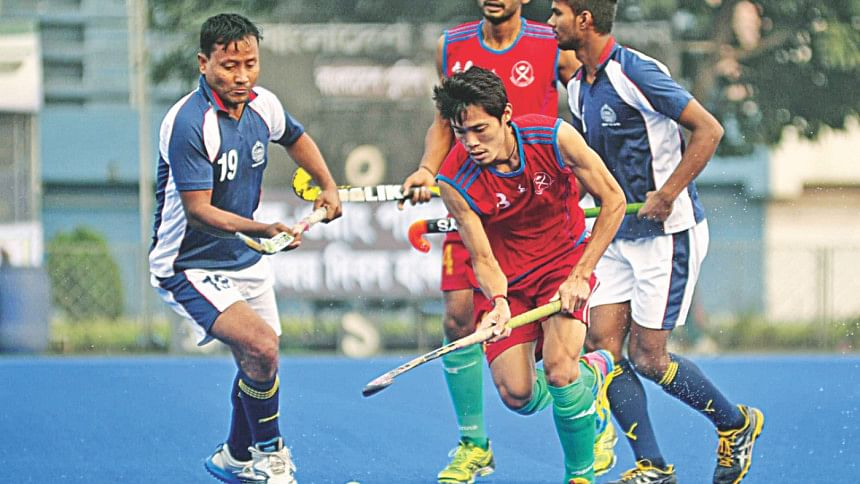 Bangladesh's German hockey coach Oliver Kurtz is mulling over the idea of taking the national team to South Africa to play a few practice matches as a part of the preparation for the World Hockey League Round-2, which is to be held from March 4 to 12 in Dhaka.
Kurtz, who has already initiated the selection procedure by conducting a training camp with the young players, has proposed a plan, along with his contract, to the Bangladesh Hockey Federation to ensure the team gets prepared abroad.
"We have already started a new selection with some 40 players and to increase fitness levels, we will conduct a two-week long athletic camp at BKSP in January. After the camp here, players will be prepared in an international camp in which the boys will play three warm-up matches against South Africa," said Kurtz at a press conference at the Maulana Bhasani Hockey Stadium yesterday.
Previously, the national hockey team travelled to Poland and Austria before last month's AHF Cup to play eight practice matches.
Kurtz also plans to play two to three matches in Dhaka against foreign teams before beginning their World Hockey League Round-2 campaign where Bangladesh aim to reach the semifinal.
The German coach, who guided Bangladesh to victory in the AHF Cup during November, is expected to sign a contract with the game's governing body until October 2017 in order to coach the team through the Asia Cup.
"Both of us agreed in principle to sign the agreement within a few days. Kurtz wanted to know details of the domestic calendar as he wants to prepare a long-term plan considering those domestic programmes. Besides which we are also examining the legal aspects of the contract," said Bangladesh Hockey Federation general secretary Abdus Sadeque.
Initially Kurtz had signed a three-month contract, which expired on November 30th, to guide the national team in the AHF Cup.