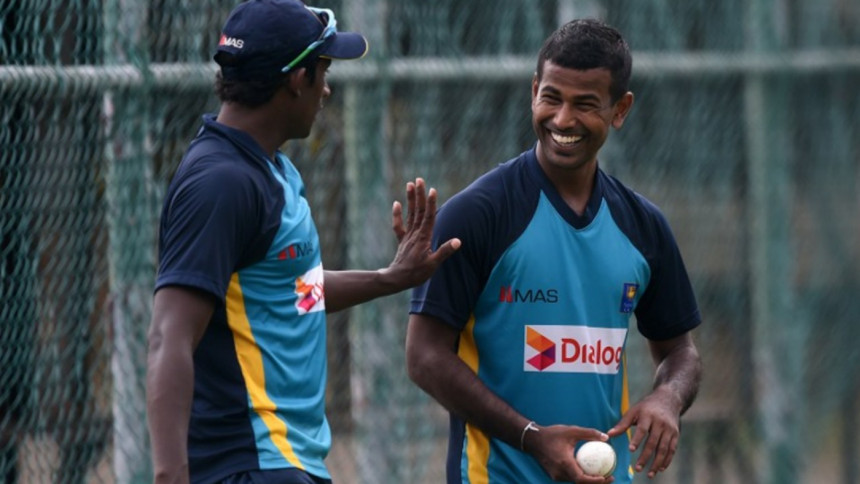 Sri Lanka seamer Nuwan Kulasekara has been released on bail after he was involved in a crash that resulted in the death of a 28-year-old motorcyclist, the country's cricket board said.
Kulasekara, 34, was returning to Colombo from Kandy on Monday when the motorcyclist, travelling in the opposite direction, lost control of his bike while trying to overtake a bus and got flung into the cricketer's path.
"Kulasekara is currently enlarged on bail by the Kadawatha Chief Magistrate pending completion of the investigation," Sri Lanka cricket said in a statement.
The right-arm medium pace bowler played 21 Tests but retired from the longest format in June to focus on limited overs cricket.