Kohli bowls over fans with rendition of Lata's song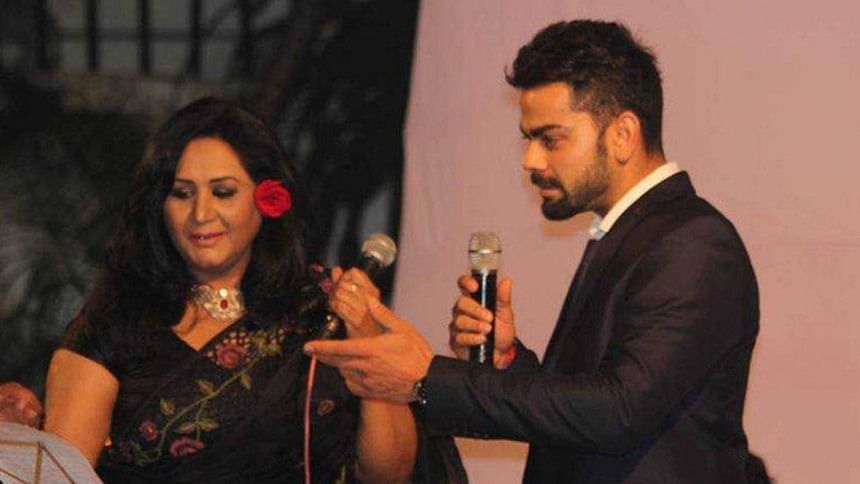 Virat Kohli's cricketing skills have wowed fans around the world, but it seems the batsman is just as good with a microphone at hand.
Who knew that India's star batsman also had musical talents to match his on-field feats.
A day after the Indian team's emphatic win over Pakistan in the Asia Cup T20, Kohli was seen singing the famous song "Jo waada kiya wo nibhana padega" from the film 'Taj Mahal' that was originally sung by Lata Mangeshkar, NDTV reports.
Kohli shared a video of his musical performance at an Indian High Commission event in Dhaka on Sunday, reports NDTV.
According to NDTV, the Indian batsman shared the stage with Bangladeshi singer Fahmida Nabi. Though, Kohli wasn't the only one letting his hair down as Suresh Raina and coach Sanjay Bangar too joined the melee, showing their singing prowess.