Inspirational lessons from beating India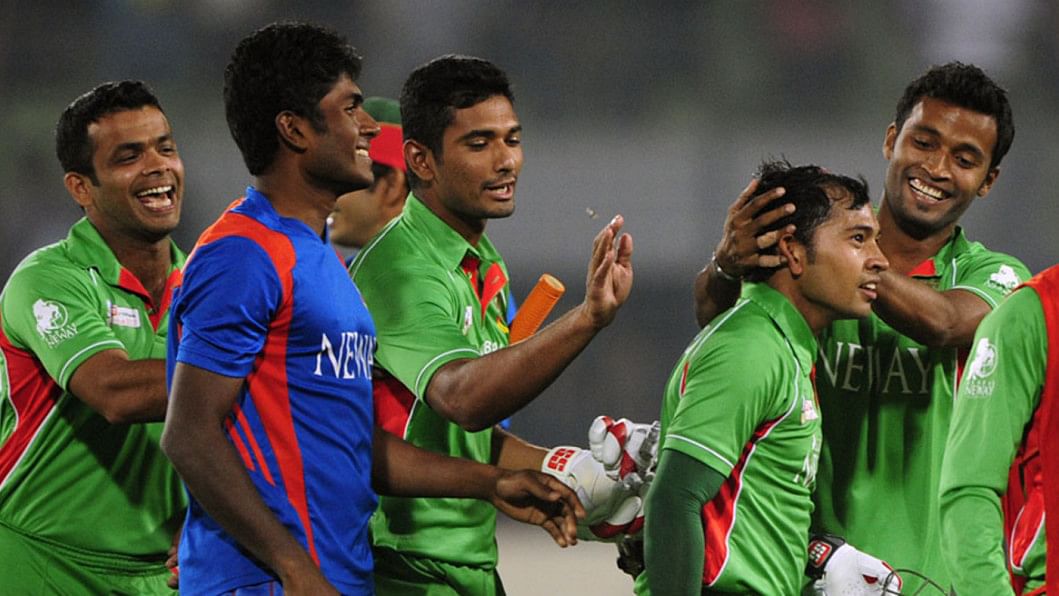 Bangladesh cricket team can recall their fighting spirit that helped them conquer India's challenge on March 16, 2012 at Mirpur Stadium.
Tigers triumphed over their Asian cricketing neighbour India by five wickets in the fourth match of the Asia Cup in Bangladesh.
Bangladesh cricketers fought like a unit that day, and showed how small contributions from various players can add up to make a huge difference in the end.
"It was the team's win. Four or five players have to perform for us to win and that's exactly what happened," Shakib Al Hasan said after the game.
"We have to increase the number of contributors from one or two to four or five regularly. If we can improve these small things, we can get much better in the days to come." The allrounder added.
When Bangladesh take to the field against India on June 18, 2015 at Mirpur for the first match of the 3-game ODI series, they should recall that famous victory three years ago.
Indian batting maestro Sachin Tendulkar's 100th hundred in international cricket couldn't ensure a big enough total beyond Bangladesh's reach.
The stiff target of 289 was reached with four balls remaining and with five wickets in hand. Nearly all top and middle order batsmen contributed with fifty-plus scores.
Tamim Iqbal, Jahurul Islam, Nasir Hossain, Shakib Al Hasan and Mushfiqur Rahim all batted sensibly according to the need of the situation.
They managed the chase with composure and cricketing acumen, always keeping an eye on the run-rate.
Bangladeshi batsmen should be encouraged by their effort that day and try putting up a good show on June 18.
The bowlers should look at Mashrafe Mortaza's footage from that celebrated win. He bowled cleverly during the death-overs and stemmed the flow of runs.
Bangladesh's current ODI captain gave away 44 runs in 10 overs, captured the wickets of Sachin Tendulkar and Suresh Raina.
Bangladeshi bowlers can always take strength from him about coming back into the match when opposing batters are going great guns.
The ability to weather the storm, and striking successfully when the opportunity is created should serve Bangladesh bowlers well in the ODI-series against India on flat-batting pitches.