India favourites for World T20: Lara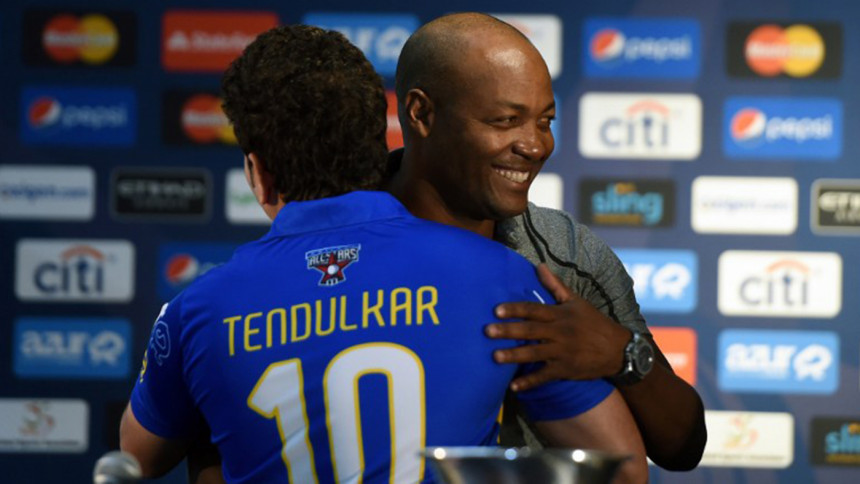 Brian Lara, West Indies batting legend, has branded hosts India as favourites in the upcoming ICC World Twenty20 Championship but also insisted that the West Indies can also pose a threat if they play consistent cricket during the March 8 to April 3 event.
Lara feels India would start the tournament with an edge because of the home advantage. "I think India will win in home conditions. Their players know the pitches and they're playing good cricket against the best teams in the world at present in that version of the game. I would definitely give them top billing," the former Test captain told local media at the sidelines of Masters Champions League in Dubai on Tuesday (February 2).
"But I must talk about the West Indies. I hope they can pick the best possible team because if they do, every other nation will be worried," Lara added.
West Indies, who won the trophy in the 2012 edition, will be led by all-rounder Darren Sammy and would have the likes of Chris Gayle, Kieron Pollard and Andre Russell -- all of whom are generally a part of major Twenty20 leagues across the world.
Lara feels if the players can gel and play consistently, they would be genuine contenders. "Chris Gayle, Darren Bravo or Kieron Pollard, all these guys when they come together, there's a certain chemistry. I can tell they want to be together and pull together," the 46-year-old said.
"But on occasions, we know the West Indies can be very inconsistent. We can still have the best players and be out in the first round. You never know with the West Indies," Lara added.
West Indies have been drawn in Group 1 alongside England, South Africa and Sri Lanka, besides a yet-to-be-determined qualifier.
The West Indies team is scheduled to undergo a preparatory camp in Dubai later this month before travelling to Kolkata for their two official warm-ups against Australia and India respectively.