ICC CRICKET WORLD CUP 2015
Still the king
Viv Richards has been crowned the greatest one-day cricketer ever by a jury of 50 eminent players, commentators and writers assembled by the Cricket Monthly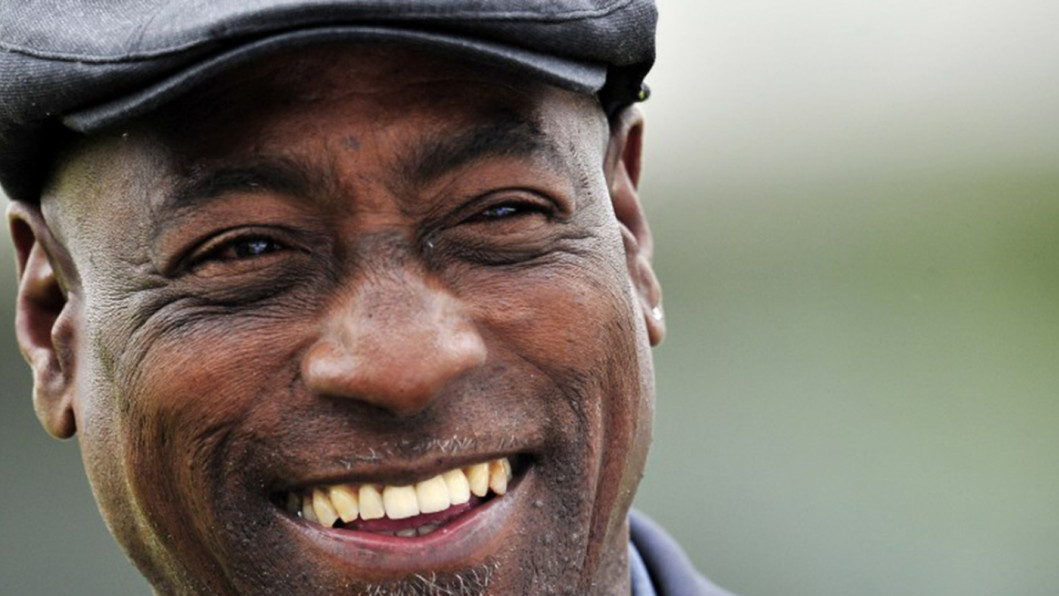 Viv Richards has been crowned the greatest one-day cricketer ever by a jury of 50 eminent players, commentators and writers assembled by the Cricket Monthly.
An astonishing 29 of 50 jurors picked Richards as their first choice, giving him a landslide victory over four other ODI legends: Sachin Tendulkar, Wasim Akram, Adam Gilchrist and MS Dhoni.
The contest for second place was a close affair between Tendulkar and Akram. Tendulkar, owner of 18,426 runs and 49 centuries, eventually prevailed by a hair's breadth over Akram, the most exceptional left-arm bowler the game has seen. Rounding off the top five were Gilchrist at No. 4 and Dhoni at No. 5.
In all, 21 cricketers received at least one vote from the jury: six Australians, five Indians, four Pakistanis, two West Indians, two South Africans, a Sri Lankan and an Englishman.
There was no dispute over the greatest, though. Through the late 1970s and '80s Richards was way ahead of his contemporaries. He thrived in different conditions, against a variety of attacks, and raised the bar in the key matches. In an era before big bats, small boundaries and fielding restrictions, Richards tormented bowlers with his power and audacity.
"He batted at Nos. 3 or 4, maintained a strike rate of 90 and an average of 47 and did it in his sleep over 15 exhausting years of dominance," writes former New Zealand captain Martin Crowe in his tribute to Richards in the March issue of the Cricket Monthly. "Arguably - categorically for me - his 189 not out in Manchester in 1984 is the greatest one-day innings of them all."
Few walked to the crease oozing as much swagger as Richards, who never wore a helmet even when facing the fastest bowlers. "I felt strong about my presence, you know," said Richards in an interview to the Cricket Monthly. "Sometimes presence sends a message, 'Hey, I am ready.' It's just the duel between you and the bowler."
Many fine bowlers suffered at his hands. Australia's Rodney Hogg, who was at the receiving end of a glorious 153 not out in Melbourne in 1979, recalled Richards' versatility. "If you pitched the ball on middle and leg it would go between midwicket and mid-on. If you pitched it on off or outside off stump it would go between mid-off and cover. We were all mesmerised."
The Cricket Monthly's 50-member jury, drawn from around the globe and spanning several eras, includes legendary cricketers Ian Chappell, Clive Lloyd, Rahul Dravid, Ricky Ponting and Graeme Smith; veteran commentators Tony Cozier, Mark Nicholas, Mike Haysman and Sanjay Manjrekar; and respected writers Gideon Haigh, Mike Coward, Suresh Menon and Mike Selvey.
ESPNcricinfo's readers, in a poll run on the site, voted overwhelmingly for Sachin Tendulkar and Wasim Akram. Of the nearly 600,000 users who voted, about 239,000 chose Tendulkar as the greatest ODI player of them all, and more than 225,000 chose Akram.
The March issue of the Cricket Monthly contains full results of the exercise, celebrations of the top five, an interview with Richards, memories from bowlers who faced him, and much more.