ICC CRICKET WORLD CUP 2015
Shakib should lead: Coach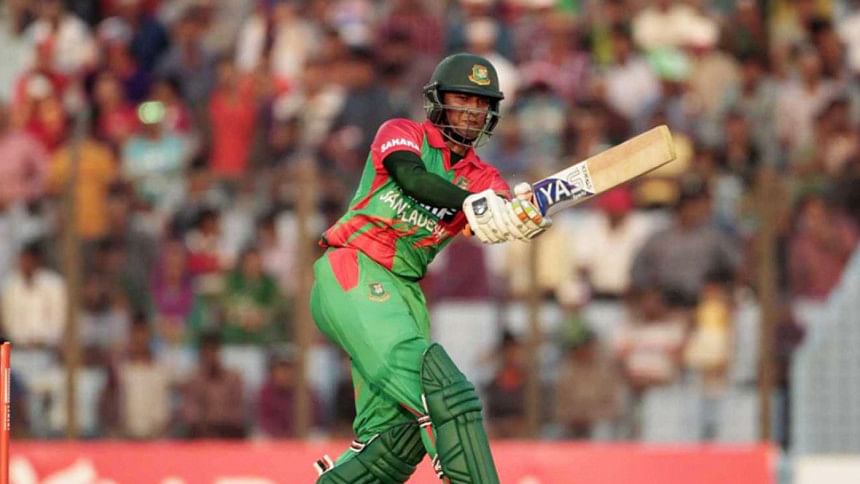 Bangladesh coach Chanidka Hathurusingha expects his ace allrounder Shakib Al Hasan to take a lead role in the World Cup. Shakib, who took part in the recently concluded Big Bash League, is arguably the most experienced cricketer in the side when it comes to playing in Australia.
The Sri Lankan also said that while he and the players are a bit nervous ahead of the start of the mega event, he is looking forward to it.
"I am expecting him [Shakib] to take a lead rule and lead us from the front. I think you [Australian media] have seen him for Melbourne Renegades. He is an explosive batsman when gets in control of the game and is a very clever bowler," Hathurusingha told reporters after practice at the Kippax Oval yesterday.
"The pressure is there in the World Cup, especially the first game because we don't know what to expect. We are a bit nervous, but I think its good to feel a bit of tension. It does not make a difference [who we play the first game against], be it Afghanistan or any other team, for us its important to give our best and win it," he added.
Despite losing the first four matches, Hathurusingha saw a silver-lining.
"It's not always ideal to lose. It puts a few doubts on your mind. But the thing is we were trying a few things, giving a few players a go in these conditions. We had only four games coming here.
"With the combination we pretty much know what we want to do. We are also happy with our preparation and all the facilities we got here," he said, adding that he expected some of his younger players in the side put in a good show in the mega event.
While none of the players were available for media sessions, Shakib through his facebook page informed his fans that the Tigers would give their best effort the World Cup.
"We wear our national colors with pride and hope...We will play with our hearts and full strength knowing your undying love and never ending prayers are with us...May God give us the strength and courage to make our beloved nation proud...Love, Shakib," his facebook post read.