I'll resign if players don't want me: Mourinho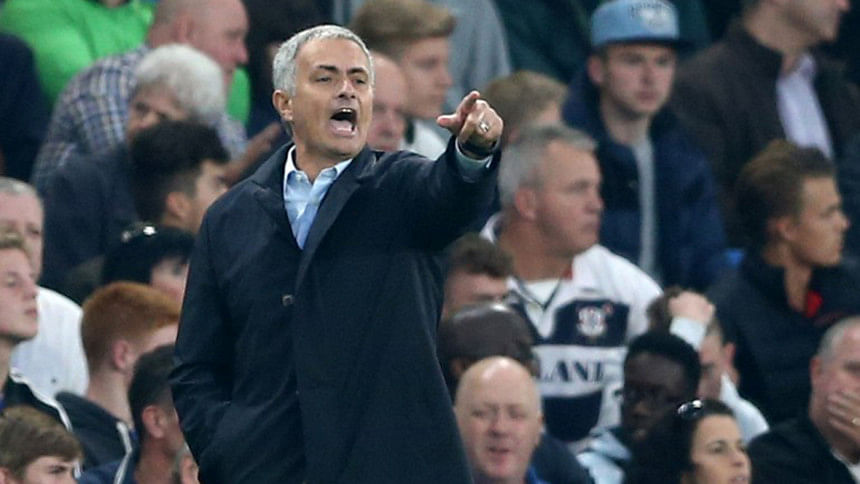 Chelsea manager Jose Mourinho says the only reason he would ever resign from his job at Stamford Bridge would be if he lost the trust of his players.
The Portuguese has come under pressure after a poor start to the season with Saturday's loss to Southampton the Blues' sixth defeat of the campaign.
Mourinho insisted after the game that he remains the right man for the job, despite his team languishing in 16th place, and has once again reiterated his desire to stay at the club.
"People can say what they want. I think you should go straight to the players," he told reporters.
"Get a table at Cobham next week - John Terry doesn't go to the national team, Diego Costa doesn't go, Ramires doesn't go. Ask them.
"If they tell you they don't trust me, that is the only thing that can make me resign. The only thing. But not fake sources. The players at the table."
Mourinho also insisted he was pleased with the way he was handling his current predicament and says his players will turn their current form around in time.
"In this moment it's not so easy and my feelings -- I'm so unhappy with the sport feeling of defeat but I am so happy with myself with the way I am facing this," he added.
"Only Mother Nature can do it. They need to feel luck, they need to arrive at half-time winning 2-0, 3-0.
"They need to fly without pressure, they need to play and feel that everything is going in their favour. Not to feel this pressure, this panic, this negativity. Decisions against, unlucky, mistakes.
"They need it. Time will bring it. I don't know next match, in two matches, in three. For sure they will get that confidence back, for sure.''