Hockey's club cup after Asia Cup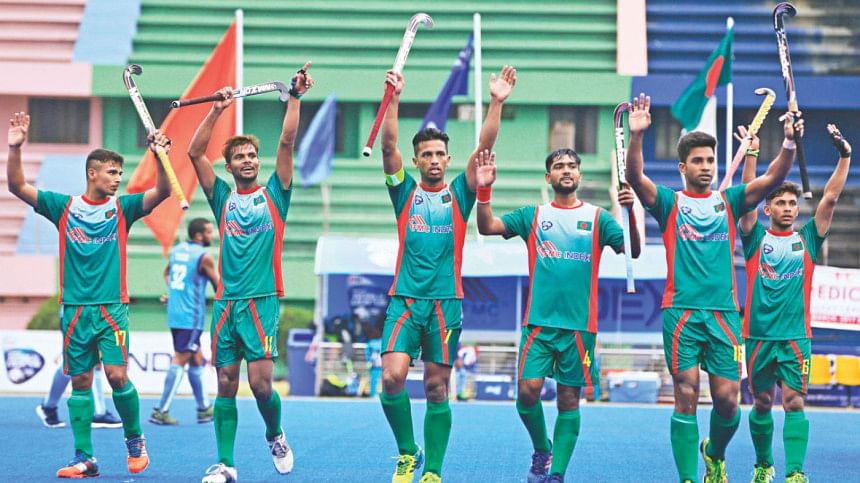 Bangladesh Hockey Federation's (BHF) general secretary Abdus Sadeque hoped that the installation of floodlights at the Maulana Bhasani National Hockey Stadium will be completed by September and that the new hockey season will kick off under floodlights after the Asia Cup.
The legendary hockey player also said the players' transfers could start towards the end of October and the Club Cup could be held from the middle of November.
Even though the venue and schedule for the Asia Cup has not yet been decided, it is expected that the event will be held in Dhaka, likely in October.
"We have decided to hold the transfers after the Asia Cup and start Club Cup by 15 November," Sadeque told reporters after a meeting with clubs regarding the premier league and the club cup. "We have had a few proposals. We have decided on principle to reduce the number of registered foreign players in each team from five to four and set a bar on fielding foreign players at three. We have also talked about umpiring and prize money issues of the premier league.
"We will have the national championship soon and then the national team's camp for the Asia Cup. So we have decided to hold the club cup after the Asia Cup. We will have the floodlights installed by then. The tenders for the floodlights have already been floated and once the work starts, it will take five months, which we hope will end by September," Sadeque added.