Hafeez, Azhar may face disciplinary action for Amir boycott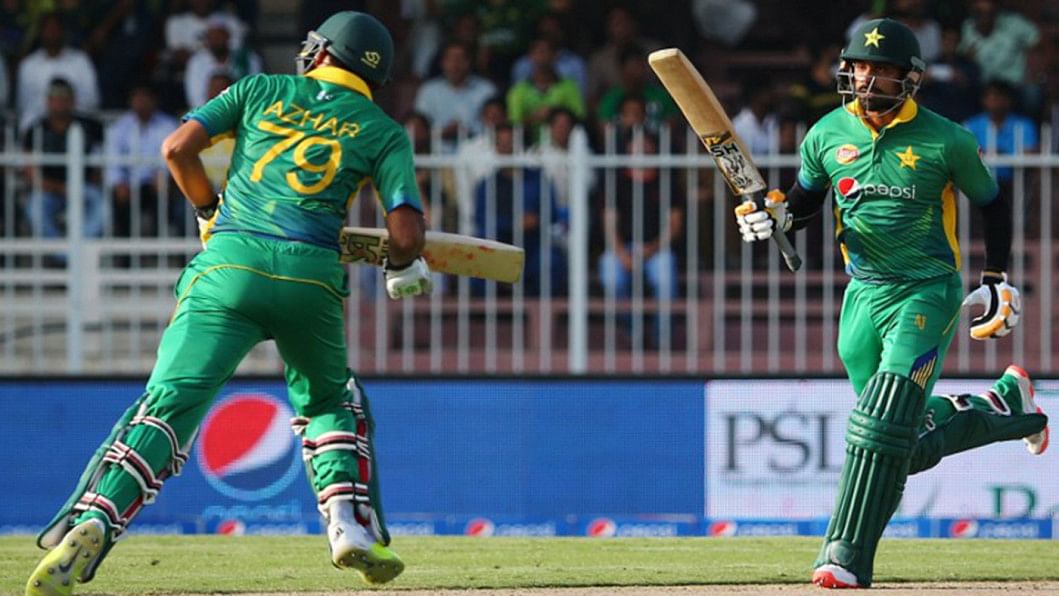 Shaharyar Khan, the Pakistan Cricket Board chairman, on Friday (December 25) warned players refusing to train alongside Mohammad Amir during an ongoing fitness camp for the national side that they would faced fines and suspensions.
Khan said he was optimistic Mohammed Hafeez and Azhar Ali, the One-Day International captain, would end their boycott of the camp after meeting with the two players on Friday.
Hafeez and Ali refused to train with Amir on Thursday, threatening renewed controversy for a Pakistan side looking to reintegrate Amir, who was jailed in 2011 and hit with a five-year ban for spot-fixing.
"I had a very cordial meeting with the two players for 30 minutes and I told them that they were going against the policy of the PCB," Khan told AFP. "I told them that this could go against them and they could face disciplinary action."
Hafeez had told Waqar Younis, the head coach, that he would not attend any part of the camp in which Amir was participating, and Ali told reporters in Lahore, "Hafeez and I can't accept Amir's presence in the camp." Khan said, however, the matter could be resolved on Saturday.
"Both the players told us that they were not against PCB's policy and after I told them that Amir has completed his ban and a rehabilitation programme, the two players would confirm by Saturday morning whether they would attend the camp," said Khan.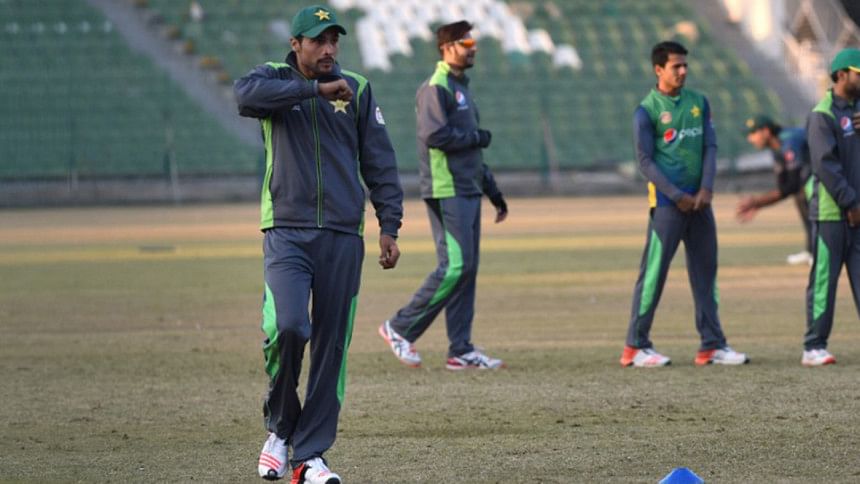 The PCB chief said Amir also apologised to his fellow players on Friday, adding that the bowler "will remain under the microscope whenever he plays, so I am satisfied with the meeting and hope the matter will be resolved."
Amir, Salman Butt and Mohammad Asif were charged with accepting money in exchange for arranging deliberate no-balls during a Test match at Lord's in England in 2010. The three players and Mazhar Majeed, their agent, were jailed by a British court in 2011. Amir, Butt and Asif were also banned from cricket for five years.
But in September this year the International Cricket Council (ICC) lifted sanctions against the three players. Amir's ban was relaxed in January this year and he was allowed to play domestic matches.
At the time of the ban, Amir was tipped as one of the most talented fast bowlers in the world. Since his return, he has taken 22 wickets in four non first-class games, while his tally of wickets in the qualifying rounds of the Quaid-e-Azam trophy stood at 34. The Pakistan players are training ahead of the national side's upcoming tour of New Zealand, where they will play three ODIs and three Twenty20 International matches.