Siddikur, Jamal on the move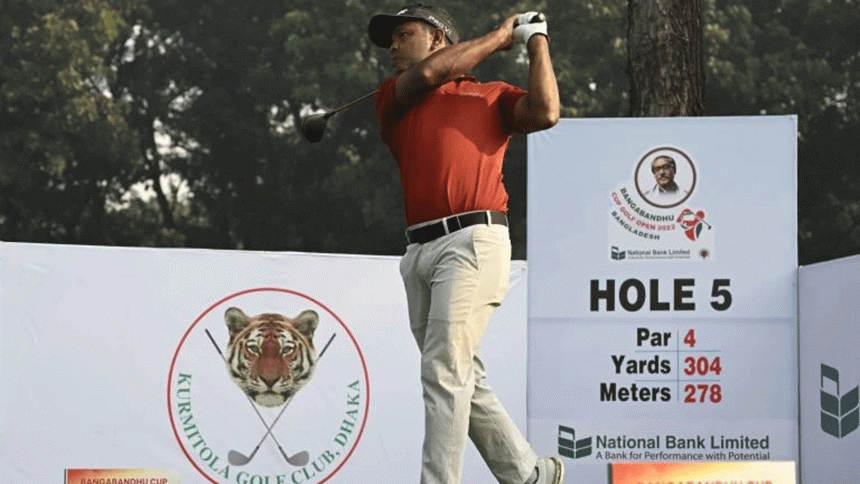 Bangladesh's Siddikur Rahman and Jamal Hossain Mollah made considerable stride in the second round of the Bangabandhu Cup Golf Bangladesh Open at the Kurmitola Golf Club on Friday as Itthipat Buranatanyarat continued to lead the pack at the 400,000-dollar event.
Siddikur, a two-time Asian Tour winner, returned a 66 to stay two shots off the pace with an aggregate of seven-under-par (135).
"Well, it was a wonderful day honestly," said the Bangladesh star. "I made a few really great up and downs so it was not easy. But I'm happy that I got a few birdies and only one bogey today, so it was a wonderful day. Of course, there is a little bit of pressure, but you know I'm always happy to play this tournament. I'm just looking forward to playing my own game, that's my goal the next two days. The rest I don't need to know."
Jamal, meanwhile, was two shots further back in fifth position while Badal Hossain was tied for eighth a stroke behind.
Itthipat Buranatanyarat continued to show scant regard for the fact he has missed the cut in his last five events by carding a three-under-par 68.
A professional since 2014 and a three-time winner on the Asian Development Tour (ADT), Itthipat is bidding to win his first Asian Tour title.
A total of 66 golfers including eight Bangladeshis made it to the weekend rounds.