Siddikur earns 60,000 dollars in Taiwan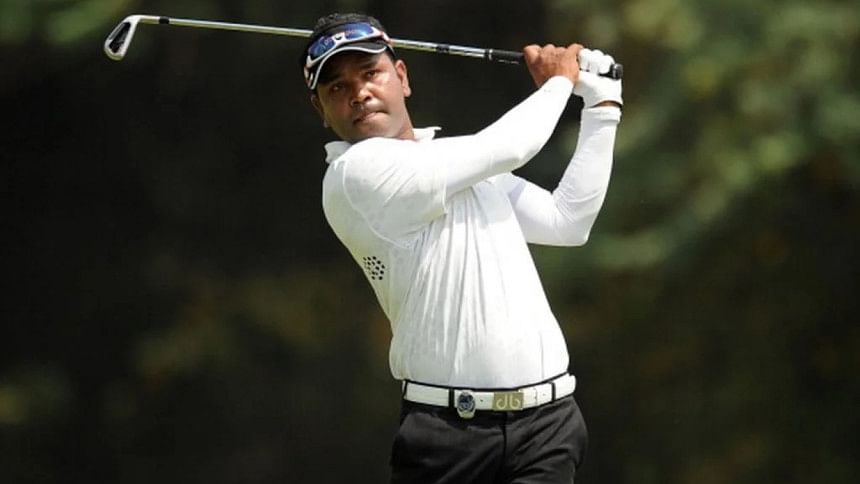 Bangladesh's premier golfer Siddikur Rahman showed signs of form which made him an Asian Tour star back in the first part of last decade with a third-place finish in the one-million-dollar Mercuries Taiwan Masters, which concluded yesterday.
Rahman, who last won on the Asian Tour at the Hero Indian Open in 2013, was thrilled with his best finish since the start of the pandemic.
 "Oh, it was a wonderful day, I just couldn't putt well today, rest of the game was excellent. Just because of putting I couldn't make a better score, but, overall, I'm happy about my round."
The 37-year-old golfer carded 71 in the last round for an aggregate of nine-under-par (279). The result earned the Bangladeshi golfer 60,000 dollars and will allow him to keep his playing privileges for next season, which was a big relief for the two-time Asian Tour winner.
"That's a big relief for me because I was really struggling from the beginning of this year. I mean, and now I just finished tied third, so I think I have secured my card for next year. Definitely, I will be able to play without tension," he added.
Chan Shih-chang, meanwhile, claimed the title, his first on home soil, but only after a titanic battle with India's Rashid Khan.
The Chinese-Taipei star beat Khan on the second hole of a sudden-death play-off at Taiwan Golf and Country Club, incredibly, after coming from three shots behind with five to play before making birdie three times on the par-four 18th.