Zidane's superstition works in Real's favour
Real Madrid coach Zinedine Zidane wanted everything to be repeated from his team's trip to the Allianz Arena last year, Marca reports.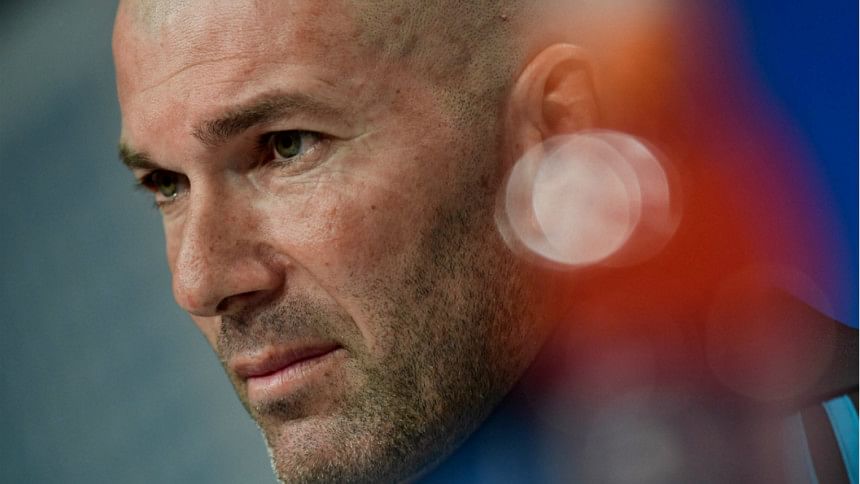 One might not know Zinedine Zidane as a superstitious man, as the Real Madrid coach has shown method to his extravagance during his Real Madrid Madrid stint.
The former Real Madrid and Juventus star had a successful career as a player and was known as one of the classiest players to ever grace a football pitch. Zidane's tenure at Real Madrid is seen by many as a second coming and the former Real star proved his mettle by winning back to back Champions League title.
It appears that while Zidane never fails to inspire his team in crucial phases of the Champions League, he also revels in a bit of superstition as a manager.
According to Spanish newspaper Marca, the Real coach wanted everything to be the same from Real's triumph against Bayern at the Allianz Arena in last season's Champions League. Last year, Real won by the same 2-1 scoreline and on Wednesday night they repeated that result at the Allianz Arena.
 Real Madrid stayed in the same hotel as last year and the same crew had travelled to Munich for yesterday's game as well. A meticulous man, Zidane's obsession did not stop there as he put in a special request to UEFA so that Real Madrid could wear their black kit against Bayern – the very same colour they used last year.