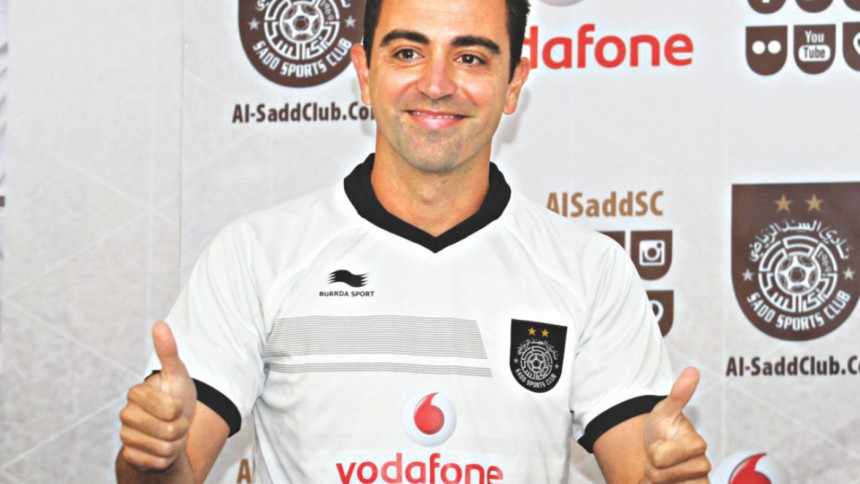 In 17 golden years at Barcelona, Xavi Hernandez won some 25 trophies playing for the Catalan giants, including eight La Liga and four Champions League titles.
But as the midfielder approaches the end of his second season with Al Sadd he has yet to win a single trophy in Qatar.
That however could all change on Saturday when Al Sadd take on El Jaish in the Qatar Cup, the first domestic final of the season.
And adding to his trophy haul is long overdue, Xavi said on Thursday.
"I am really angry about that," he told AFP.
"Because in Barcelona, not every year, but almost every year, we won something.
"And here, my first season we didn't take any trophy and now we have a good possibility Saturday to take my first trophy here."
And despite winning a World Cup, Xavi admitted he would be nervous before Saturday's final.
While the biggest draw in the Qatar Stars League and playing for one of the most high-profile teams in the country, Xavi has endured some frustration in the Gulf.
The midfielder signed for Al Sadd in 2015 on a two-year contract.
In his first season the club finished in a disappointing third place -- 15 points behind runaway winners Al Rayyan.
And in the second season, which has just finished, Al Sadd finished runners-up to Lekhwiya, missing out on the championship by just two points.
El Jaish, managed by former French international Sabri Lamouchi, finished fourth.
Saturday's final will bring Xavi in direct competition with Seydou Keita, who spent four seasons at Barcelona between 2008 and 2012 but came to Qatar last year.
Next season will almost certainly be Xavi's last chance of winning a league title in Qatar.
He has signed an extension to his contract but is set to retire at the end of the 2017/18 campaign, when he will be 38, to concentrate on coaching, bringing the curtain down on of the greatest careers in modern football.
"Now I am still playing and still enjoying a lot on the pitch," he said.