Villarreal to offer guard of honour to Barca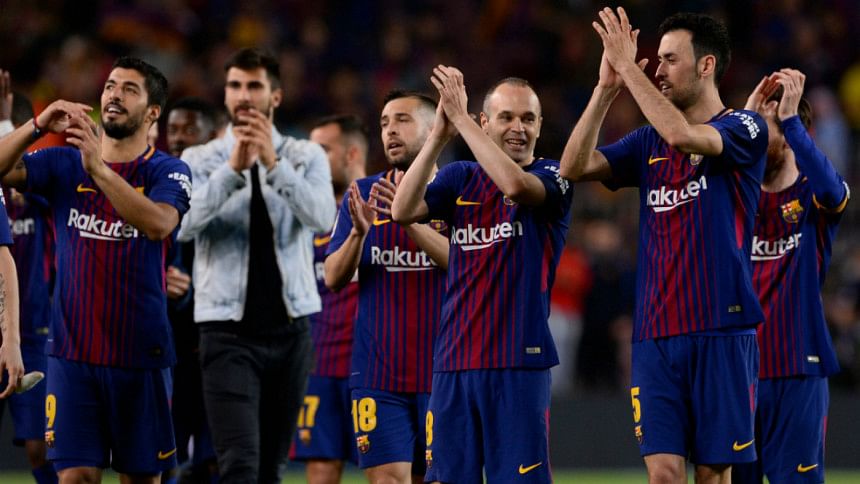 After Real Madrid refusal Villareal confirm that they will offer Barca a guard of honor in La Liga.
Villarreal FC made a declaration that they will give Barcelona a guard of honour for the game on Wednesday at Camp Nou for becoming league champions. Real Madrid had denied giving the La liga champions the guard of honour during the El Classico on Sunday.
It is a tradition in Spain for the new champions to be given a guard of honour by their next opponents -- a sort of unwritten rule to respect the title winners. Madrid however did not conform to tradition.
"I don't understand the concept of the guard of honour and so we aren't going to do it. Barca broke with the tradition," Zinedine Zidane told on a news conference before the clasico on May 7.
Also Read: Ramos acknowledges 'Iniesta's clasico'
Barca's head of institutional relations Guillermo Amor had said that his club had declined to repeat the guard of honour for Real as they did not participate in the Club World Cup.
After the El classico match in Camp Nou, defender Gerard Pique asked members of the club's coaching and media staff to give the players a guard of honour as they left the pitch.
Barca coach Ernesto Valverde said Madrid's refusal had not been "disrespectful," but their decision rankled with some at the club.
When Ernesto Valverde was in charge of the Villarreal, the Yellow Submarine gave Barca a guard of honour in 2009-10, after Barca had won the Club World Cup. They also did it in 2005 after Barca won the league.