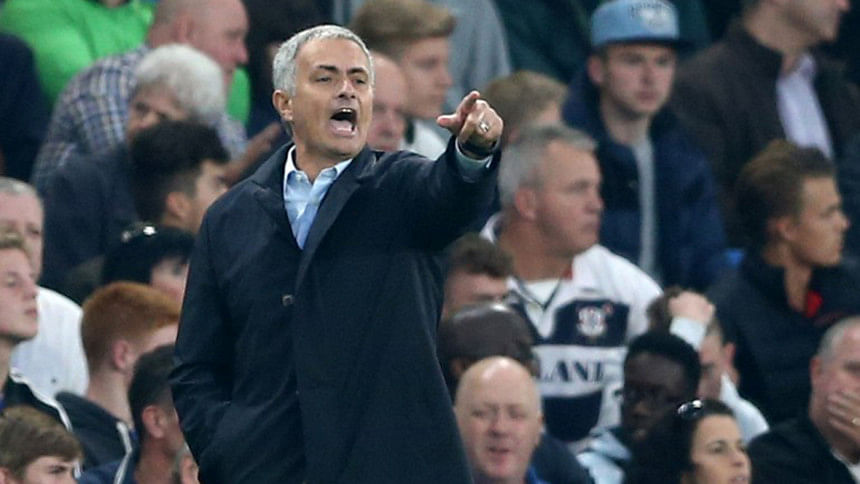 Jose Mourinho is ready to keep Juan Mata and Marouane Fellaini at Manchester United – and hand Daley Blind a chance to prove himself.
The Portuguese is keen to give the fringe trio a pre-season opportunity to impress, in a move that may come as a surprise to many.
When Mourinho was Chelsea manager he sanctioned playmaker Mata's move to Old Trafford in 2014.
Mourinho favoured Oscar, believing that the Brazilian could carry out defensive duties more effectively while remaining an attacking threat – something he thought the Spaniard may struggle with.
And while Mata may not be the multi-functional footballer Mourinho treasures, he is expected to remain at the club - for the time being at least.
The news will delight Mata, who sought assurances about his future after Mourinho's appointment.
He has settled well in Manchester and has immersed himself in the city. In May he was at the opening of a tapas restaurant in which both he and his father hold a stake.
While Mourinho believes he can bring out the best in the attacking midfielder, the lack of a suitable club for Mata to move to is also a factor.
The 28–year-old received a hefty salary increase when he moved to Old Trafford and potential suitors in his homeland, including Barcelona and Real Madrid, currently have a wealth of options in the No 10 position.
Instead, Mata is likely to remain at United, albeit in a rotational role rather than as a first-team regular.