Tevez burgled in Uruguay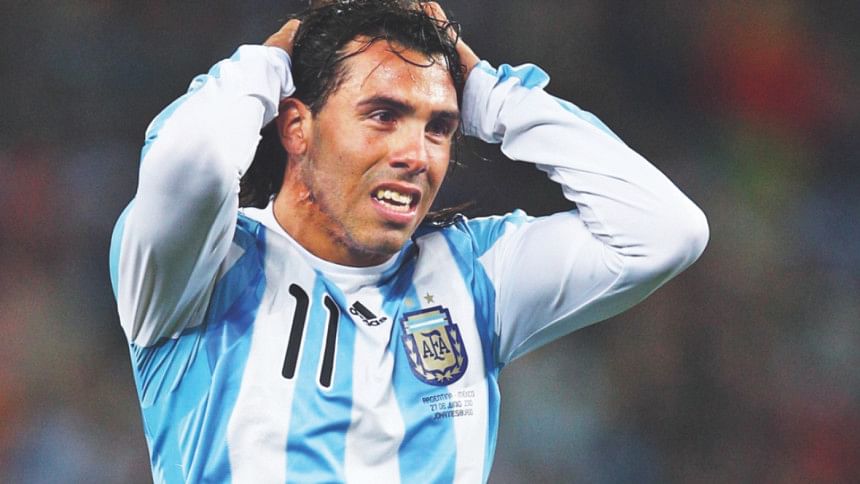 Thieves robbed the Buenos Aires home of Argentine striker Carlos Tevez while the Boca Juniors star was in Uruguay celebrating his wedding, police sources revealed on Tuesday.
The value of the stolen items has yet to be disclosed, as the former Manchester City and Manchester United forward had still to file an official complaint.
Tevez married the mother of his three children, Vanesa Mansilla, last Thursday in front of more than 200 guests at a ceremony on the banks of the Rio de la Plata.
But he discovered the break-in on Sunday when he returned to his house in the affluent San Isidro neighbourhood on the outskirts of the Argentine capital.
The thieves purportedly gained access to his home through a building site on an adjoining property.
The 32-year-old is expected to finalize a transfer to Chinese Super League side Shanghai Shenhua this week, reportedly set to pocket 40 million euros ($41.6m) a season -- 20 times what he currently earns at Boca Juniors.