Tears, anger as China's World Cup dream fades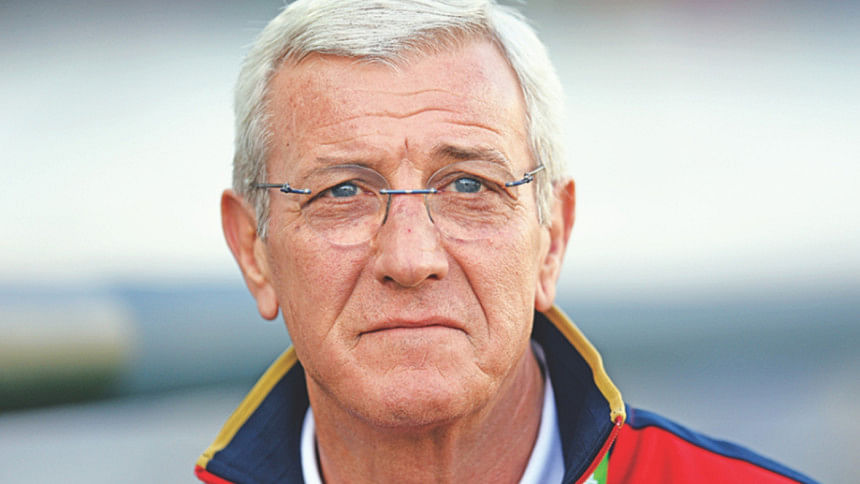 Marcello Lippi's China vowed to fight on after their 2018 World Cup hopes were all but destroyed when Syria's late equaliser left them bottom of their qualifying group and with their captain in tears.
The Italian coach angrily blamed the referee after Ahmad Al Salih's injury-time free-kick secured a 2-2 draw, dealing a hammer blow to China's already remote chances.
Captain Feng Xiaoting wept after the final whistle as Lippi, who led Italy to the 2006 World Cup title, struggled to contain his fury.
"It was a very disappointing result for us, we deserved three points," Lippi said, according to the state-run China Daily.
"Our performance in the first half was not that good, but we did a very good job in the second half and turned the game around."
"Unfortunately the referee changed the game. I don't understand why he made that call. It was a fatal decision for us," Lippi said.
Lippi appeared to be referring to the decision by referee Ammar Aljneibi of the UAE to award Syria the pivotal free-kick in stoppage time.
Not all decisions went against China, who were handed a lifeline with what looked like a soft penalty to make it 1-1 on 68 minutes.
Wu Xi's volley six minutes later put China in sight of victory but they were stunned when Al Salih swept home his free kick in the third added minute.
China, who are investing heavily at international, domestic and grassroots football, are now bottom of Asian qualifying Group A with just two games left.
Only the top two teams earn an automatic spot at next year's World Cup in Russia, with the third-placed side going into play-offs.
A distraught skipper Feng said: "We did so well in the second half and we almost got the win.
"But this is football. It is so hard for me to accept the result, but we will fight to the end."
China now need big wins over Uzbekistan in August and away to Qatar in September, and hope that other results go their way.