Stranded Monaco fans shown solidarity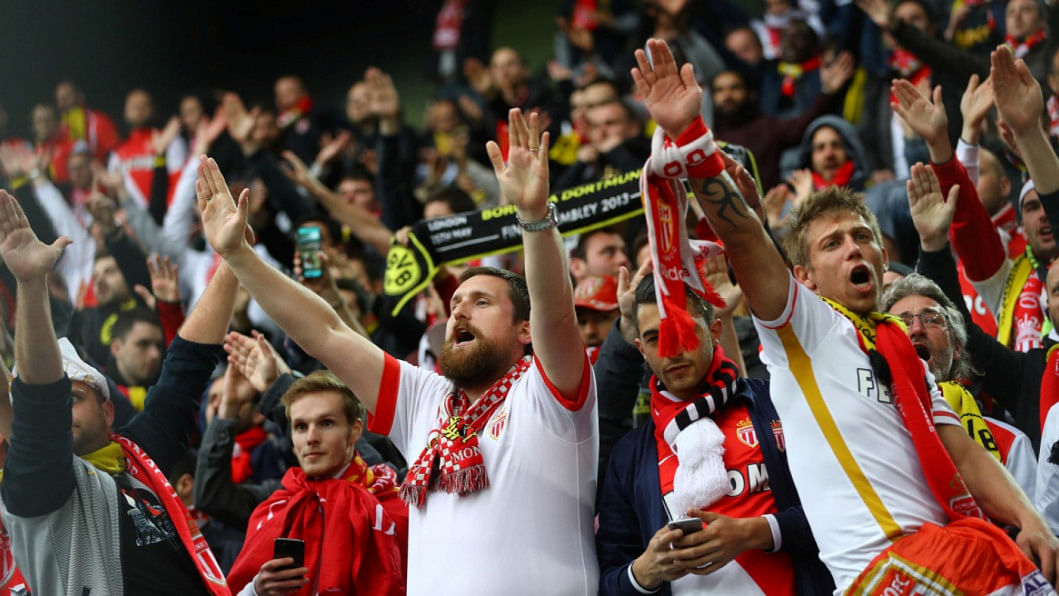 Dortmund fans opened their doors to stranded Monaco rivals in a heart-warming show of solidarity after the Borussia Dortmund team bus attack.
But many Monaco supporters still ended up sleeping in their cars after the attack which forced the postponement of the Champions League quarterfinal between the two sides.
The game was held up for 24 hours as a precaution after three explosions hit the Dortmund team bus, injuring defender Marc Bartra.
Many Monaco supporters, who had planned to travel back to France after the game, found they had nowhere to sleep when the game was postponed.
The Monaco contingent of about 3,000 were praised for their gesture in chanting "Dortmund, Dortmund" after the attack was announced in the stadium.
And a heart-warming spontaneous initiative from Dortmund fans meant many found a place to sleep for the night under the Twitter hashtag #bedforawayfans.
"We have received solidarity across a wide range of society," Dortmund president Reinhard Rauball told broadcaster ZDF.
"Dortmund fans were ready to go to the Monaco fans to offer help," he added, revealing a friend of his had spontaneously offered to accommodate ten away fans.
Borussia Dortmund's official account promoted the initiative to "Dear supporters of AS Monaco". Several Dortmund fans posted pictures of themselves at home with relieved Monaco supporters.
"It is self-evident, if we were stranded somewhere abroad, we would have also wanted to have some accommodation made possible," Dortmund fan Renke Reichler told Munich-based paper Sueddeutsche Zeitung.
Reichler and his wife took in five Monaco fans for the night.
"We wanted to offer them a classic German beer, but they are Muslims and don't drink anything," he said, before adding the ice was quickly broken.
The couple have been invited to Lille as a thank you.
The Monaco chants of support and the free beds received a lot of praise.
"I was proud of the solidarity shown by the red and white fans," Pascal Pedro, a Monaco fan "for more than 40 years", told AFP.
Former Arsenal and England striker Ian Wright said on Twitter "I love this football club (Dortmund)" in a reference to #bedforawayfans"
British Labour MP David Lammy, whose London constituency includes the Tottenham Hotspur ground, called on his Twitter followers to check the Dortmund initiative "if you need cheering up this morning! Wonderful solidarity."
Not all travelling Monaco fans found somewhere comfortable to sleep however.
"I will remember it again in ten years, even if it is also unfortunate," said Arthur Glapa, 22, having spent the night in a car with a friend after driving from Douai.
"We were a little cold, but we re-started the heating every two hours and we also laughed," he said, adding the Monaco fans were offered breakfast by a couple camping nearby.
As a sign of solidarity with the injured Dortmund player, Glapa had the name 'Bartra' printed on the back of his replica Monaco shirt.
"At first they did not want to print (Bartra) on a Monaco jersey, but the store manager intervened," he explained.
Many French fans have already travelled home, but some stayed to make a statement.