'To start from zero'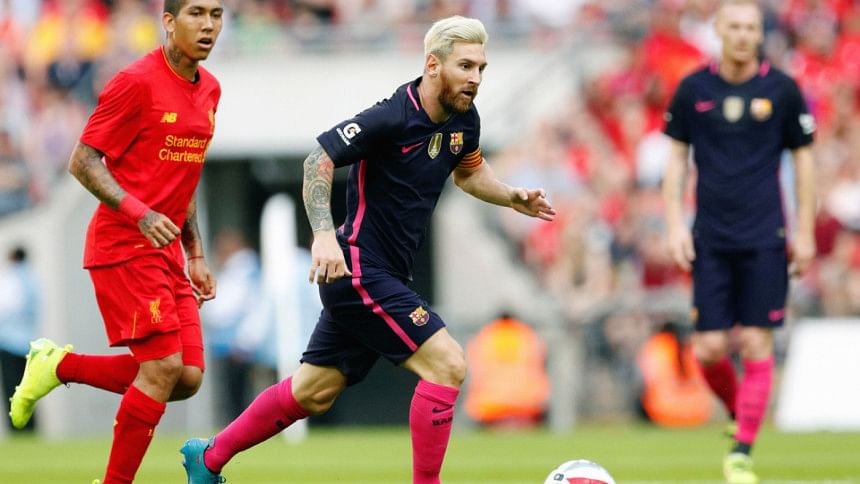 Anyone who thought Lionel Messi dyed his hair blond just for fun or for no good reason was wrong. Emphatically wrong.
The Barcelona superstar caused quite the furore – well, a fairly ridiculous one, at least – back in July when his partner Antonella Roccuzzo posted an Instagram photo of his radical new style.
Now the burning issue of the summer has finally been resolved: why did Messi ditch his brown hair for the Aaron Ramsey look?
And now Messi has revealed the reason:
"I made a change to start from zero," he said on Argentine TV.
"I was emerging from a lot of controversies, of things that had happened to me, and I said to myself: 'You've got to break this and start again.'"
What controversies? Well, the 29-year-old quit international football after Copa America heartbreak – his third major final defeat in three years.
And there was the small matter of being found guilty in his tax fraud case in Spain.