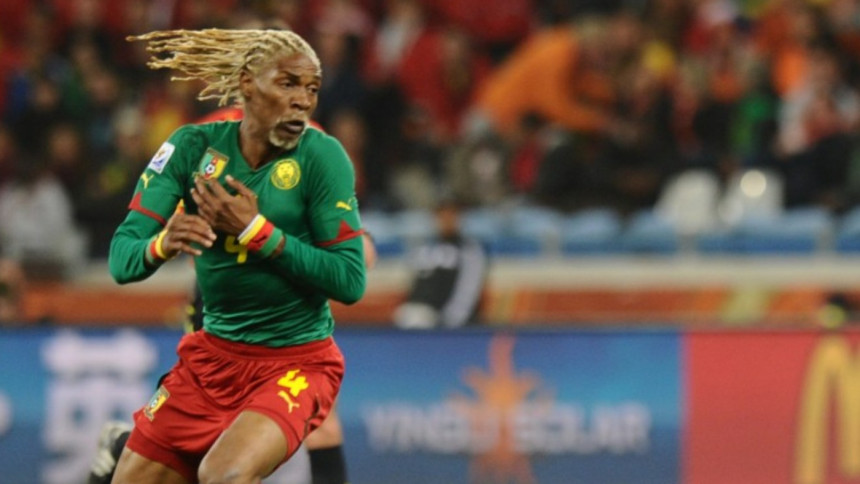 Former Cameroon captain Rigobert Song, 40, has emerged from a coma following a stroke and will be airlifted to France for further treatment Tuesday, a medical official said.
The former Liverpool and West Ham defender who led Cameroon to back-to-back African Cup of Nations wins was rushed to hospital from his Yaounde home on Sunday after suffering a cerebral aneurysm.
The head of the hospital's emergency unit, Louis Joss Bitang, said late Monday that Song had come out of his coma.
"His condition is acceptable," he said, adding that the former player was breathing without aid and cerebral bleeding was controlled.
Song will be flown to France Tuesday for treatment at a specialist hospital, he said.
Unmissable on the pitch with his flowing dreadlocks that were dyed blond later in his career, Song also played for Metz and Lens in France and won two league titles at Galatasaray in Turkey.
For Cameroon he played in the same team as the veteran Roger Milla at the 1994 World Cup before the emergence of goal king Samuel Eto'o alongside whom he helped forge Cameroon's global status.
He was capped 137 times, 36 of them were at CAN finals where he captained his country to the trophy twice in 2000 and 2002.