Sampaoli unhappy at Sevilla reaction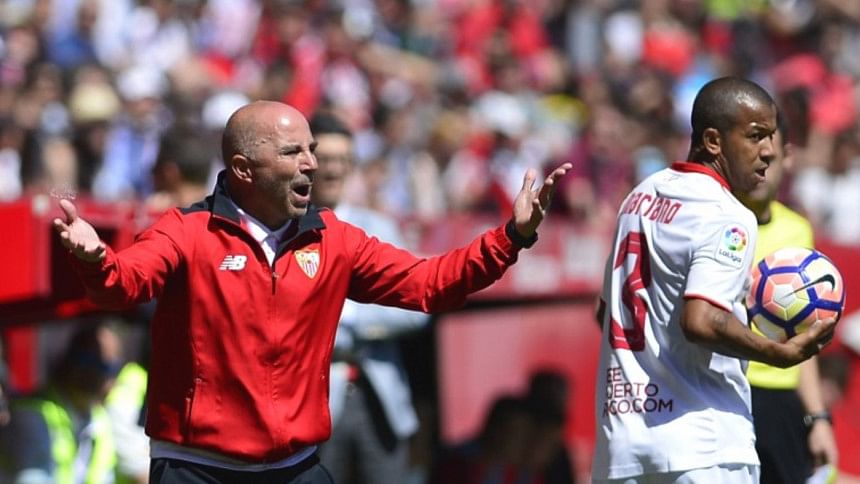 Jorge Sampaoli reacted angrily on Friday to Sevilla's decision to threaten the Argentine Football Association (AFA) with legal action over AFA's interest in hiring the Sevilla coach to rescue their floundering World Cup qualifying campaign.
Sevilla issued a statement on Wednesday describing comments from new AFA president Claudio Tapia over his intentions to meet Sampaoli over the vacant coach's role as "unacceptable" and "a lack of respect."
Tapia later backtracked saying he would be flying to Spain only to meet with Barcelona star and Argentina captain Lionel Messi.
"The statement has more to do with speculation than facts," said Sampaoli.
"If you ask me if I have said yes (to AFA) then I would be saying that I am the Argentina coach and that isn't the truth."
Argentina are looking for a new coach after Edgardo Bauza was sacked on Monday.