Salahuddin updates on football activities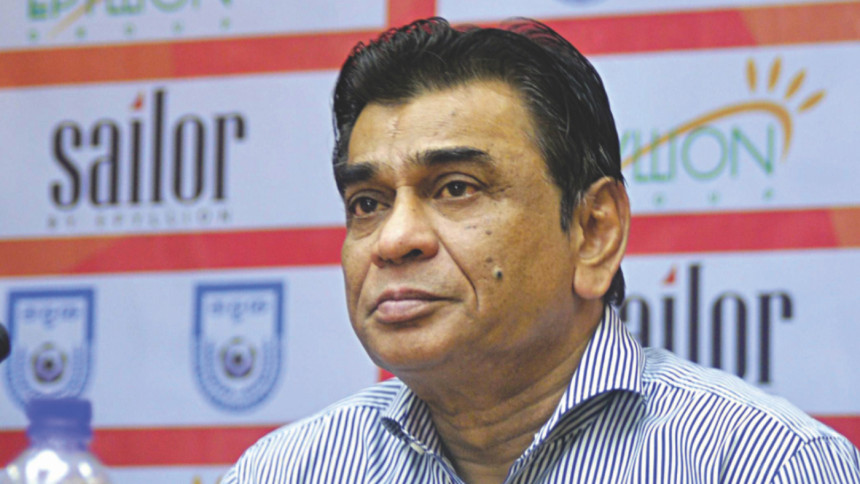 Bangladesh Football Federation (BFF) president Kazi Salahuddin yesterday expressed his satisfaction over one-and-a-half months' of activities of the game's governing body since the disclosure of the four-year development plan.
"Though I am a greedy person, I am satisfied with the way the plan has been going. Nobody can be hundred per cent satisfied but I am very happy because we are on the right track and we will be on the right track," Salahuddin said at a press conference arranged to update on football activities, development programmes and achievements since the revelation of the four-year plan on December 10.
The BFF boss, accompanied by senior vice president Abdus Salam Murshedy, vice president Mohiuddin Ahmed Mohi, members Amirul Islam Babu and Mahfuza Akter Kiron, informed that the senior men's team is now in a conditioning and assessment camp; the under-16 women's team are touring Japan; the under-14 boys team emerged champions in plate group of Supermokh Cup in Malaysia; senior women's team emerged runners-up in SAFF Championship for the first time; elite referee development and coach education courses have been completed; club licensing is on the process, and the under-15 talent hunt program in association with National Sports Council is going on while a few tournaments are about to get underway.
Salahuddin said that they would brief media once every month to update on the activities and progress of the master plan.