'Rules are different for me'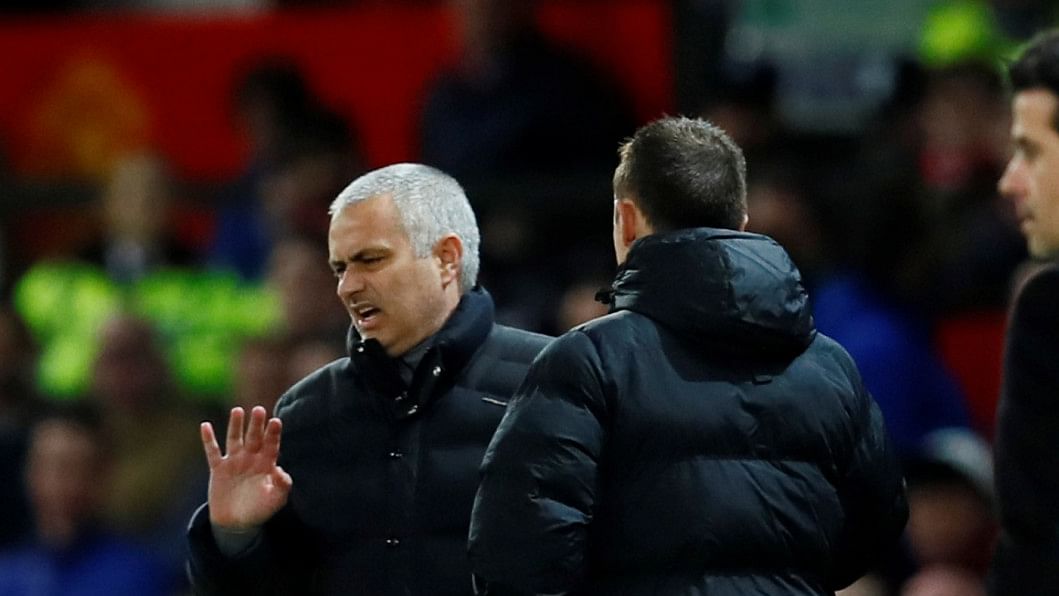 Jose Mourinho was far from happy after his Manchester United side failed to beat struggling Hull City at Old Trafford on Wednesday, walking out of one interview and claiming in another that he was treated differently from other managers.
Not for the first time, he cut short a post-match interview, clearly frustrated with his team's 0-0 draw against a side who began the match bottom of the Premier League, which left United four points adrift of a Champions League spot.
Asked by the BBC what had gone wrong, Mourinho said: "We didn't score. If you don't score, it is not possible to win."
Mourinho explained his frustration at referee Mike Jones.
"We needed more time to play," he said. "I think if you play 35-40 minutes in total of both halves, I think it is a lot.
"Hull City tried to see where they could go, the way they could behave. They tried to see what the referee would allow them to do. They had feedback and they were comfortable then to do what they did."
The Portuguese, who has steered Manchester United into sixth place in his first season in charge at Old Trafford, stressed that he was not critical of the tactics of fellow countryman, Hull manager Marco Silva.
"They are fighting relegation. Every point for them is gold," he said.
When the reporter asked what he thought the referee should have done, Mourinho retorted: "If you don't know football, you shouldn't be with a microphone in your hand."
He then walked out.
Mourinho, who is no stranger to punishment by football authorities for his behaviour, later told reporters he was treated differently from other Premier League managers.
"You know clearly I am different. The rules for me are different, I am different in everything," he said.
Silva was buoyant after the Premier League's relegation favourites took another step towards a possible dramatic escape.
Hull have won one, drawn one and lost one of their three Premier League games since he took over at the start of January.
"In some moments we suffer in the game," he said. "But (the team have) fantastic spirit, fantastic attitude. In the second half, we played better and had a good chance to score. I think we deserved the result."