Ranieri bids farewell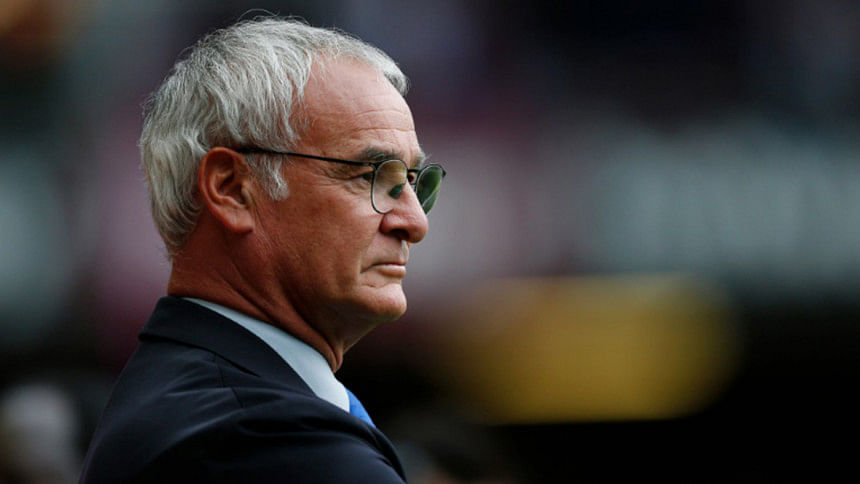 Claudio Ranieri visited Leicester City's training ground on Saturday to say farewell to his former players and staff after his shock sacking.
Ranieri had visited the club's Belvoir Drive headquarters to clean out his office on Friday following his dismissal 24 hours earlier.
But the 65-year-old Italian was unable to say goodbye to the players who helped him become a Leicester legend during last season's incredible Premier League title-winning campaign because they were on a day off.
So he returned on Saturday to have a last meeting with the group following the decision to sack him, which was made by the club's Thai owners after Leicester slumped into the relegation dogfight with five successive league defeats.
"I just say thank you to the fans. They are fantastic. Thank you," Ranieri said when questioned by Sky Sports News as he drove away.
"I feel good now, because what we achieved in Leicester. I hope it will happen again, but it will be very difficult."
Asked if it had been an emotional meeting with his players, he insisted it had been "normal".
Leicester go into Monday's crucial clash with Liverpool sitting only one point above the relegation zone, but the occasion will be overshadowed by Ranieri's absence.
"My dream died," he had said in a statement on Friday.
"After the euphoria of last season and being crowned Premier League champions all I dreamt of was staying with Leicester City, the club I love, for always.
"Sadly this was not to be. I wish to thank my wife Rosanna and all my family for their never ending support during my time at Leicester.
"Mostly I have to thank Leicester City Football Club. The adventure was amazing and will live with me forever.
"Thank you to all the journalists and the media who came with us and enjoyed reporting on the greatest story in football."