Politically divided Spain united by El Clasico rivalry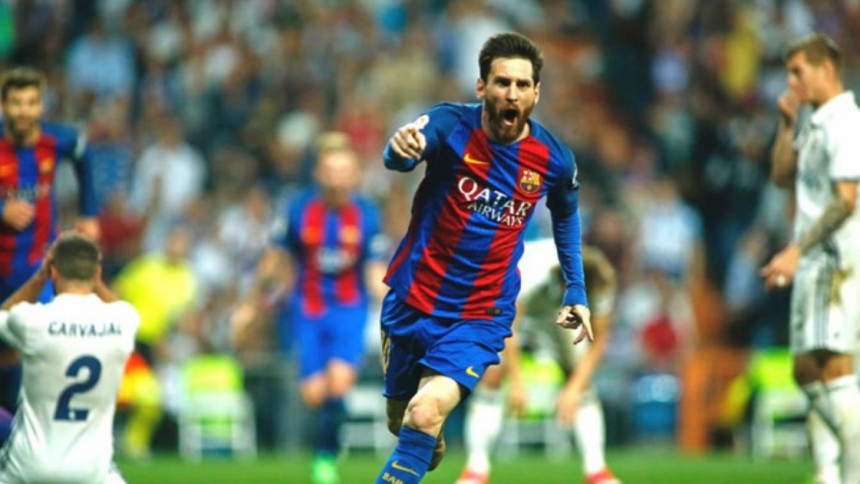 Often symbolised as pitting the pride of Catalonia against Spain's capital, the 'El Clasico' between Barcelona and Real Madrid is a match laced with political and social as much as sporting tension.
Even more so this week when the sides face off in Madrid on Saturday lunchtime just over 36 hours after polls will close in local elections in Catalonia that were called over the crisis caused by the region's drive for independence.
"They have a very strong ideological connection," political scientist Pablo Simon told AFP.
"On the one side are Real Madrid, who normally can be said to have a more conservative and nationalist fan base."
By contrast, Simon cites Barca's 'more than a club' motto as being rooted in a sense of Catalan identity.
The sights and sounds of their Camp Nou and Santiago Bernabeu stadiums reflect that difference.
In Barcelona, Catalan flags, including the independence-supporting Estelada, are commonly flown, while the crowd at Europe's biggest stadium chant in favour of independence in the 17th minute of each match to mark the fall of Catalonia in the Spanish War of Succession in 1714.
At the Bernabeu, Spain flags are splattered across the stadium, while cries of "Viva Espana" rang around on October 1 in the hours following a violent crackdown by Spanish police forces on a referendum on independence called by separatists in Catalonia.
However, for all their differences, El Clasico and particularly the fear of losing the matchup should Catalonia gain independence, unites both sets of fans.
"It is the derby of Spain and it feels like it is impossible to be neutral," Sid Lowe, a Spanish football journalist and author of the book "Fear and Loathing in La Liga" on the rivalry, told AFP.
"It is a unifying event. No-one wants to lose this game, even in the event of Catalan independence."
No Clasico not contemplated
La Liga president Javier Tebas has repeatedly warned Barca would not be allowed to continue playing in the Spanish league if the drive for independence is followed through.
However, that is a scenario both clubs refuse to envisage with many believing threats from Tebas, who attended a nationalist march earlier in the year, are aligned to his own political beliefs.
"I want to tell all members that the intention of the club is to continue playing in La Liga. Right now our participation is guaranteed," Barcelona president Josep Maria Bartomeu told the club's AGM in October.
"I can't contemplate a Spain without Catalonia, nor La Liga without Barca," Real Madrid president Florentino Perez told Spanish newspaper El Espanol.
Bartomeu's board has tried to tread a fine line by defending Catalonia's institutions following the Spanish government's application of home rule, but also not coming out in favour of independence.
Barca played Las Palmas behind closed doors on October 1 in protest at the violence at the polling stations.
However, even outspoken pro-independence campaigners like former Barca president Joan Laporta have called for Barca to remain in La Liga.
"No one at Barcelona wants to lose this game even though that potentially contradicts their political or social position," added Lowe.
The most-watched football match in the world will attract a potential TV audience of 650 million people who will tune in to see five-time Ballon d'Or winners Cristiano Ronaldo of Real and Barcelona's Lionel Messi.
"It paralyses normal life in Spain," added Simon. "That's why we always recommend to go to the theatre or the cinema at that time because they will be empty."
Yet, the fact that what could happen to Barca, and by extension El Clasico, has played such a big role in the independence debate is a sign of the match's deeply-rooted importance to Spanish society as something more than just a sporting event.
"On the face of it the fact we are concerned about the impact for football from Catalan independence is absurd because there are so many other things to be worked through," added Lowe.
"Yet, it is the one that has occupied people the most. Will Barcelona still be in the league? Will there still be a Clasico? And no one wants that to be lost."