'Neymar will get along well with Cristiano'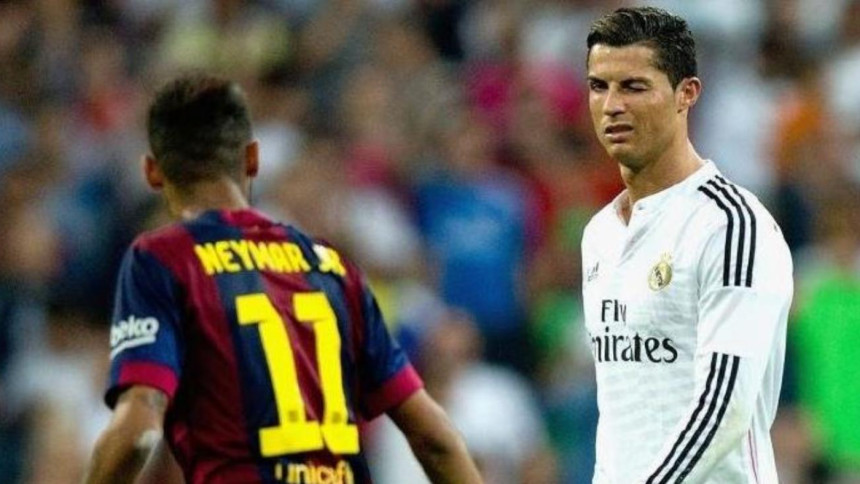 Brazil and Real Madrid midfielder Casemiro says that Neymar would get along well with Cristiano Ronaldo if the former moved to the Bernabeu.
The midfielder said that the door to Real Madrid will always be open for Neymar and even though Neymar's father had recently said that Neymar has a future at Real Madrid.
And the Champions League winners of the last term have eyed Neymar for a long time and Real president Florentino Perez had said that the Brazilian needs to move to the Bernabeu to win the coveted Ballon d'or.
"I don't think there is any chance that he will come to Real, but you have to ask Florentino Perez. "He knows that the door is always open for him in Madrid, but he is happy in Paris. With the quality that he has, I would sign him for sure. I hope he comes this season.
Neymar moving to Bernabeu could pose a threat to Cristiano Ronaldo's domination but the Portuguese has turned more into an out-an-out striker, meaning that he can now benefit from having someone as skillfull as Neymar on the pitch. The Brazilian likes to create chances with his playmaking and dribbling skills that would see Cristiano perhaps becoming more of a threat inside the area.
"He[Neymar] is a great player, one of the top three in the world. He can do whatever he wants off the pitch if he continues to do what he does on it. "He would get along very well with Cristiano, very well."