Neymar not obsessed with Ballon d'Or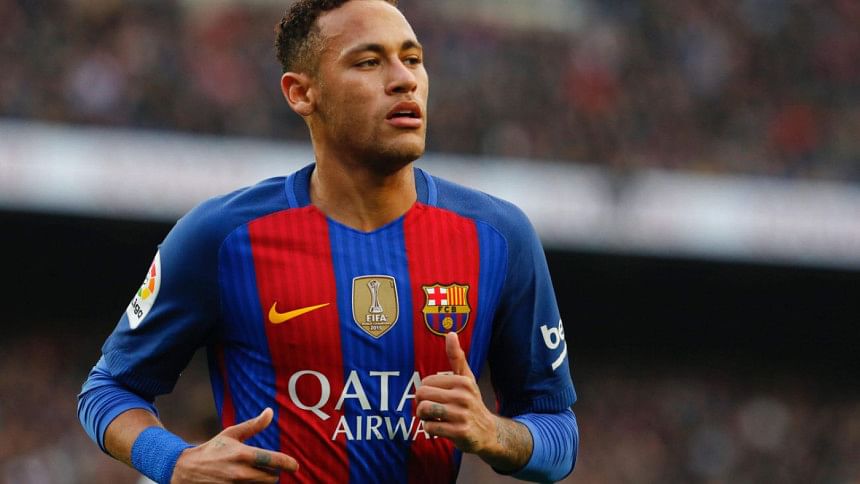 Barcelona's Brazilian star Neymar says winning the Ballon d'Or is one of his goals but he will not lose any sleep if he never takes home football's top individual award.
"If I don't win the Ballon d'or, its okay," he said in an interview posted on the La Liga website on Monday when asked if he was disappointed that he was not named as one of three finalists for the prize this year.
"I don't play football to win the Ballon d'Or, I play football to be happy because I love it, because I want to play football. Unfortunately only one person can win it," he added.
"Of course it is one of my goals winning the Ballon d'Or but I won't die if I don't."
The Ballon d'Or has passed back and forth between Real Madrid's Portuguese star Cristiano Ronaldo and Barcelona's Argentine playmaker Lionel Messi for the last nine years since Brazilian Kaka won the 2007 award.
Neymar was a finalist for the prize for the first time last year before losing out to Messi who won the accolade for the fifth time.
Ronaldo was rewarded with the 2016 Ballon d'Or earlier this month for helping Real win the Champions League and leading Portugal to Euro 2016 glory.
Since moving to Barcelona from Brazilian side Santos in 2013, Neymar has won two league titles, two domestic cups, the Spanish Super Cup, the Champions League and the Club World Cup.
Playing alongside Messi, the club's record goalscorer, and Uruguay's Luis Suarez, who finished top scorer in La Liga last season, the 24-year-old has established himself as one of the world's top players. The strike trio scored 131 goals between them last season.
"It's a bit strange because one of us is Brazilian, another Argentinian, the other Uruguayan, we are rivals in our countries in South America," Neymar said.
"I don't know what happened. We have a great friendship, we are always joking around with each other. It makes me very happy to have people like that in football," he added.